Potent is powered by Vocal creators. You support
QueenEx ThePoet
by reading, sharing and tipping stories...
more
Potent is powered by Vocal.
Vocal is a platform that provides storytelling tools and engaged communities for writers, musicians, filmmakers, podcasters, and other creators to get discovered and fund their creativity.
How does Vocal work?
Creators share their stories on Vocal's communities. In return, creators earn money when they are tipped and when their stories are read.
How do I join Vocal?
Vocal welcomes creators of all shapes and sizes. Join for free and start creating.
To learn more about Vocal, visit our resources.
Show less
The Fallacy of Reality
A Short Story about Wax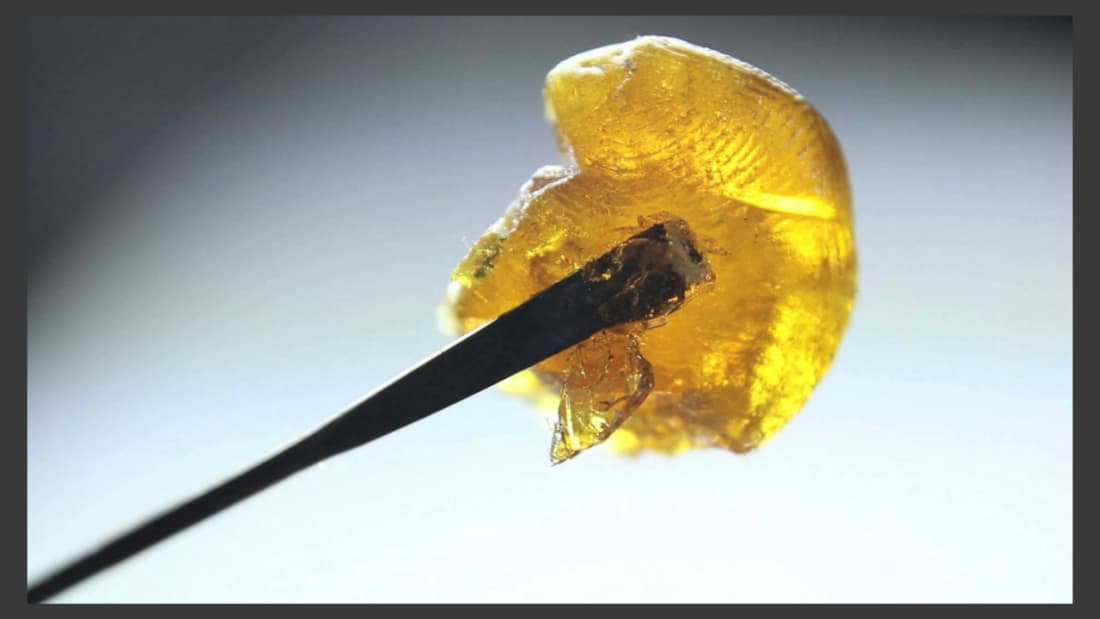 Grinning from ear to ear, Gigi expertly fixed the device to my novice hands and showed me how to hit a bong. My learning curve was hardly there as I quickly mastered it. "Go! Go! Go! Go!" They all yelled, cheering me like a rookie champ. My ego got the best of me and I inhaled deeply, thinking, I can handle it. I'll get high but after this, they will shut the hell up and let me and my buzz alone. I should've stopped while I was ahead but I didn't know what I was getting myself into. Gigi and her friends sat in a semi-circle on the carpeted floor of her apartment, egging me on to smoke, knowing I wasn't a smoker but also knowing that I was faded from Jungle Juice. It was much easier for me to say yes to some cannabis.

"Damn, Ashton! You go, girl!" Gigi slurred. She was half-past gone at her own party, barely holding on herself. As soon as I sat on the couch, everything — the liquor and the wax — smacked me at the same time. Immediately I thought, Oh, shit. I was an expert at being drunk but being high was an animal I didn't often face. Still, I knew that I was totally baked and would not be able to drive later. I hoped this was the kind of high that would eventually die down enough for me to drive home. My hopes were shattered after just ten minutes of sitting on the couch, drinking water and refusing to talk to anyone.
Regret hit me just as hard and just as fast as the wax did. Not being a regular cannabis consumer, I failed to recognize the difference between the oil that goes in vapes and the dabs you hit from something made of glass. I hadn't come to my friend Gigi's birthday party to get high. I went to get drunk and eat tacos. That's all I wanted, so I passed on the doobie like I was apt to do any other day but after a few drinks, I figured, why not add to the high a bit and hit the weed? 

I knew I couldn't be that person who did some crazy shit at a party and gets talked about later. Nor was Gigi the type of "friend" who I wanted to see me so vulnerable. I felt so betrayed, that she would call herself my friend and urge me, a non-smoker, to smoke the rawest form of cannabis anyone could ever encounter. I was so naïve! I had to make my exit and there was no way I was going to sleep this off at Gigi's.
"Hey, guys," Gigi announced, checking her watch. "It's getting late. If you parked in the grocery store parking lot, you may want to move it. They tow cars from there a lot."
Everybody got up and gathered their keys. Mine were already in hand, along with my phone and wallet. I had parked in the lot of a nearby apartment building but still, I moseyed out the house in the soberest way I could muster, making like I would be right back. Curses rattled in my thoughts as I braved two flights of stairs. It didn't take long to stagger to my car, but it took forever to open the car door. I needed the key to get in, so fitting it into the keyhole was expected to be work, especially with my sunglasses on at night. Once I got the door unlocked, it took even longer to physically grasp the handle. It was like I was grasping at a silk string that kept getting moved out of the way, just barely slipping through my fingers, only, the door was stationary. Damnit, Ash. You really fucked up, I said to myself.
After finally getting the door open, I thrust myself into the driver seat and reached for the door. I grabbed it quicker this time and slammed it shut. My vision was blurred, despite my twenty-twenty vision, but I made out a water bottle in the cup holder, the keys in my lap and my other belongings were strewn across the passenger seat. I sat in silence, feeling myself out. I quickly ruled out driving home. I didn't know what I was in for but I wasn't about to risk my life or anyone else's so, just in case I got tempted, I tossed my keys on the floor in front of the passenger seat. No way I'm getting over there, I thought. My next solution was to call my friend Jill. It was late and the phone went to voicemail after a few rings. I left a message telling her that I was too faded and if she got this before morning to come and rescue me. I debated calling my mom and, well, that was definitely out, too. So here I was, in my vehicle, in the dead of night, preparing to ride out this high and pray that I could make it into work the next day.
As I sat there, stoned out of my mind, a ton of safety measures started popping into my head. Make sure the windows are rolled up so no one can get in the car. Move your belongings to under the seat, with your keys. Stay hydrated. Stay inside the car while you sleep this off. Be calm. Thinking made me sit still and stoic even though I wanted to freak out. I looked out my window, while the partygoers returned to the apartment across the street. They were all giggling and having fun while I was watching my vision fade away and my mind go dark. I reached for the lever to lay my seat back but no matter how hard I tried it wouldn't budge. A call came through on my phone and it jolted me into action. I was hoping it was Jill but Gigi's name flashed on the caller ID.
"Hello?" I tried to sound natural as I struggled to put the seat back.
"Hey, Ash, what's up? You coming back to the party?" Gigi said. She sounded like she ate joints for breakfast. Her slow, dragged, California surfer speech drawled into my ears, testing my patience. Why was she so calm??
"I'm just tired. I'm good on the party."
"Awww really? You don't wanna come back up? You can crash if you want. It's no problem."
"No, I'm gonna go. Thanks, though."
I hung up and tried to focus. As I struggled, I got frustrated, not sure whether the seat truly was all the way back and I was too intoxicated to realize or if my car was just giving me shit. Then, out of nowhere, my stomach lurched. I fumbled for the door and puked. Luckily, none of it made it into my car. I had puked twice more before I was completely done purging the alcohol from my system. My body was not having fun. I figured if I could just sleep it off then I'd be fine, but the damned lever wasn't giving in!
I decided my car was giving me shit and that if I were going to sleep, it would have to be in the backseat. By way of magic, it seemed, I was able to get out of the front seat, avoid the vomit, get into the back seat, and lock all my doors. Once that feat was conquered, the worry set in. I had heard and maybe seen a resident of the apartments.
Did they see me throw up between cars? Will they come fuck with me and film me for kicks?
I figured I'd just worry about the issue at hand. I lay there, begging for sleep to come, but it evaded me, like a slippery thief taunting me with my sanity in his hands. I found myself awake but in between moments. I sat up and tried to cry but I couldn't. There was a moment where I was so mad I threw my water bottle in the front. There was a moment where I pulled on my face and threw my sunglasses on the floor, crushing the designer frames. I felt like I was on the verge of losing myself as I questioned my existence.
Everything around me seemed black and gray. I realized that time did not exist in the way I was used to it. As I looked around, I saw a row of pods, where, undoubtedly, there were other people who were motionless, stuck. It was as though I had a brief moment of awareness, one that would likely go unnoticed in the grand scheme of things, that I was truly awake. I was no longer in the slumber that allowed for colorful dreams of family and music and nature. I was just a being in a pod, sleeping, until this very moment. As I sat awakened, I struggled to find what my purpose could possibly be and how to save people or warn them that this was the end and the beginning of humanity's story. I wanted to scream as I found myself in a loop moving my body back and forth between the seats of this... car?
Cars don't exist, do they?
Words. What are words?
Part of my mind didn't understand how language could mean things. I wasn't sure if I heard my thoughts say nonsensical words or if I was actually saying words that I once knew. The words I was trying to say could be seen in black and white like everything else but grasping what I was seeing could not be done.
I wanted to scream, but no sound came out. Or did I scream and just couldn't hear it? Was I really here? Did I ever be?
This is way too weird, so I must be dreaming.
Then again, I'm sure I never fell asleep.
Logic warred with insanity for hours, though it felt like an eternity. In that grey space where time seemed to not exist, my logical brain couldn't comprehend the horror of doing the exact same motions forever. Indeed it was hell, without the fire and brimstone. I begged to get out of that world but I was stuck in some sort of loop, to never do anything else again. I tried so hard to stop rocking back and forth and dragging my hands up and down the seat in front of me. I tried to go to sleep. I tried willing myself out of this nightmare, but I couldn't.
Nearing the point of exhaustion, I started to wonder if I could learn to get used to this cycle. It was clearer than ever to me that the "life" I had been living was fake. Everything I thought I knew was a fallacy. It was a program someone or something placed in my mind and I interrupted it. I wasn't supposed to be this conscious of reality but I was and I hated it. Still, maybe I would learn to stay in this pod, this real reality that is purely mechanical and emotionless.
Then I realized what I had to do. I had to choose. If I wanted to enter the simulation again, I had to choose between the truth and the lie. I would say that my morality or ego was tested, that, because I was someone who valued honesty in my false reality, I chose truth, but I didn't wonder what kind of person I would be if I chose to believe the lie.