Potent is powered by Vocal creators. You support
Leslie Mora
by reading, sharing and tipping stories...
more
Potent is powered by Vocal.
Vocal is a platform that provides storytelling tools and engaged communities for writers, musicians, filmmakers, podcasters, and other creators to get discovered and fund their creativity.
How does Vocal work?
Creators share their stories on Vocal's communities. In return, creators earn money when they are tipped and when their stories are read.
How do I join Vocal?
Vocal welcomes creators of all shapes and sizes. Join for free and start creating.
To learn more about Vocal, visit our resources.
Show less
Stupid High (Remembering an Event)
Marijuana made me view things differently.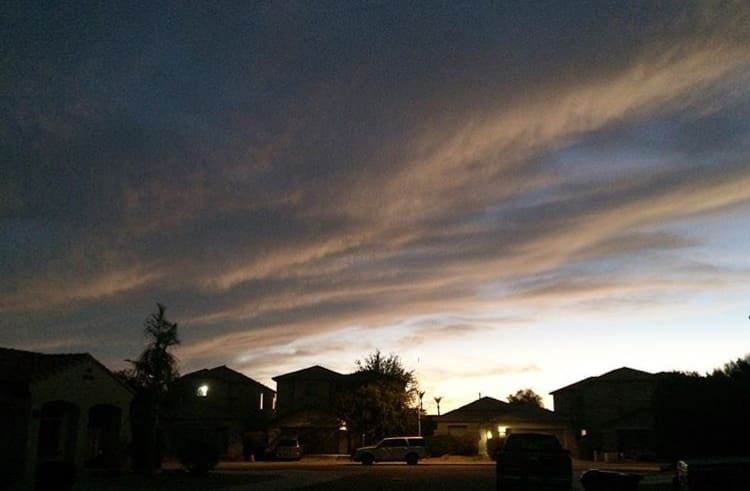 Marijuana had a big impact in my life during my senior year of high school. It was around April when my ex- boyfriend had broken up with me while I was depressed and had developed insomnia. I had a lot of stoner friends and they always bragged about how weed helped calm their anxiety and would help them forget about things for a while. When I would smoke weed I always did it just for fun, until one depressing day I tried to get stupid high to forget all my problems for a while.
During my senior year of high school, I was barely ever in school. It was around April when one morning, my friend messaged me and asked if I wanted to skip school to go smoke marijuana. I didn't sleep at all that night so I said yes. My friend smoked heavy amounts of weed every single day, so I had a funny feeling about the decision I had just made. A part of me mostly didn't care, I just wanted to have fun and not be in school.
When I got picked up we drove around for a while trying to find a place to smoke. We ended up at some nearby apartments, where they had benches and no security walking around. Two other friends were already sitting there smoking, so we decided to join them. As my friend grinded up the weed she told me about how she missed being a lightweight, and how adding kief to the bowl would get her stupid high. Kief is the crystals that contain T.H.C. from the marijuana cannabis plant; it's usually a yellowish powder. She asked if I wanted to try it. I of course said yes without thinking twice.
She packed the bowl and added kief to it, lit it up, took a hit, and then passed it to me. At the time I was a lightweight, so I decided to take a huge hit. I coughed my lungs out. As the pipe went around to my three other friends, I waited for that certain feeling to hit me. It felt like forever for the pipe to get back to me. I wasn't feeling anything, so when it was finally my turn again I took another big hit. I sat there waiting for the longest time thinking about how I would react. Would I be paranoid? Will it be a good or bad trip? Little did I know it was slowly affecting me already. My mind was no longer thinking about the problems I had.
It was my turn again. I took another hit, a smaller one this time. I sat there, then all of a sudden, my hands started to feel tingly. That feeling soon spread all over my body. I looked at my friends and they all looked frozen. I looked around and nothing was moving — everything was silent. I wondered if time had stopped, or was that even possible? I looked down at my feet. I started to ask myself if I was high or not. I tried picking my head back up because I heard my friend calling me, but my head felt heavy. She asked if I was okay and I answered yes without looking up. I struggled for a while but when I was finally able to pick my head back up, I looked at my friends and started to see patterns, then I would feel as if I was part of that pattern. The pattern felt never-ending. I wondered if this is what life really is like and how long this high would last because I was tired of that pattern.
My eyes felt somewhat heavy, like if they were about to shut down. I was getting sleepy but my mind was wondering about so many different things. Then I remembered about still being at the benches and my friends were still there. My friend said she was going to see her therapist because she had an appointment. I tried to get up and move but I was stuck. I told her I wasn't able to move so she told me to stay with my two other friends. After a while had passed, I was finally able to get up, so I decided to stand directly in the sun. I knew I looked stupid but the sun felt so nice on my face. I went to sit back down and I was finally able to function like a normal person. I asked my friend how long we had been here she told me it had only been an hour. I was shocked. By this time my friend came back and we decided to go to school. It was lunch time. We had the munchies so we sat at our table and ate the disgusting cafeteria food. When I walked to my fifth period I felt everyone's eyes on me, so I walked really quick. I sat at my desk and my classmates who sat next to me asked if I was okay. I just nodded my head yes. By sixth period I sat at the very front; my teacher played a video for us to take notes on. I knocked out and fell asleep for the whole hour. I didn't wake up till after the bell had rang. My teacher woke me up and asked if I was okay, for she knew I had insomnia. She was very nice and told me I didn't need to do the assignment.
Overall, I was happy for the rest of that day, I didn't think about my problems. I felt confident about myself. I didn't care so much about what I was going through. Marijuana made me view things differently and helped while I was going through a depressing phase in my life. This is an event that I will never forget because I was happy. Happiness is not a feeling that I get very often. Being happy and not caring or thinking about what's going on in my life felt very good.