Potent is powered by Vocal creators. You support
Hydro Wilson
by reading, sharing and tipping stories...
more
Potent is powered by Vocal.
Vocal is a platform that provides storytelling tools and engaged communities for writers, musicians, filmmakers, podcasters, and other creators to get discovered and fund their creativity.
How does Vocal work?
Creators share their stories on Vocal's communities. In return, creators earn money when they are tipped and when their stories are read.
How do I join Vocal?
Vocal welcomes creators of all shapes and sizes. Join for free and start creating.
To learn more about Vocal, visit our resources.
Show less
Strongest Dabs
Dabbing is nothing new, but improved extraction technology has drastically increased its popularity and created some of the strongest dabs.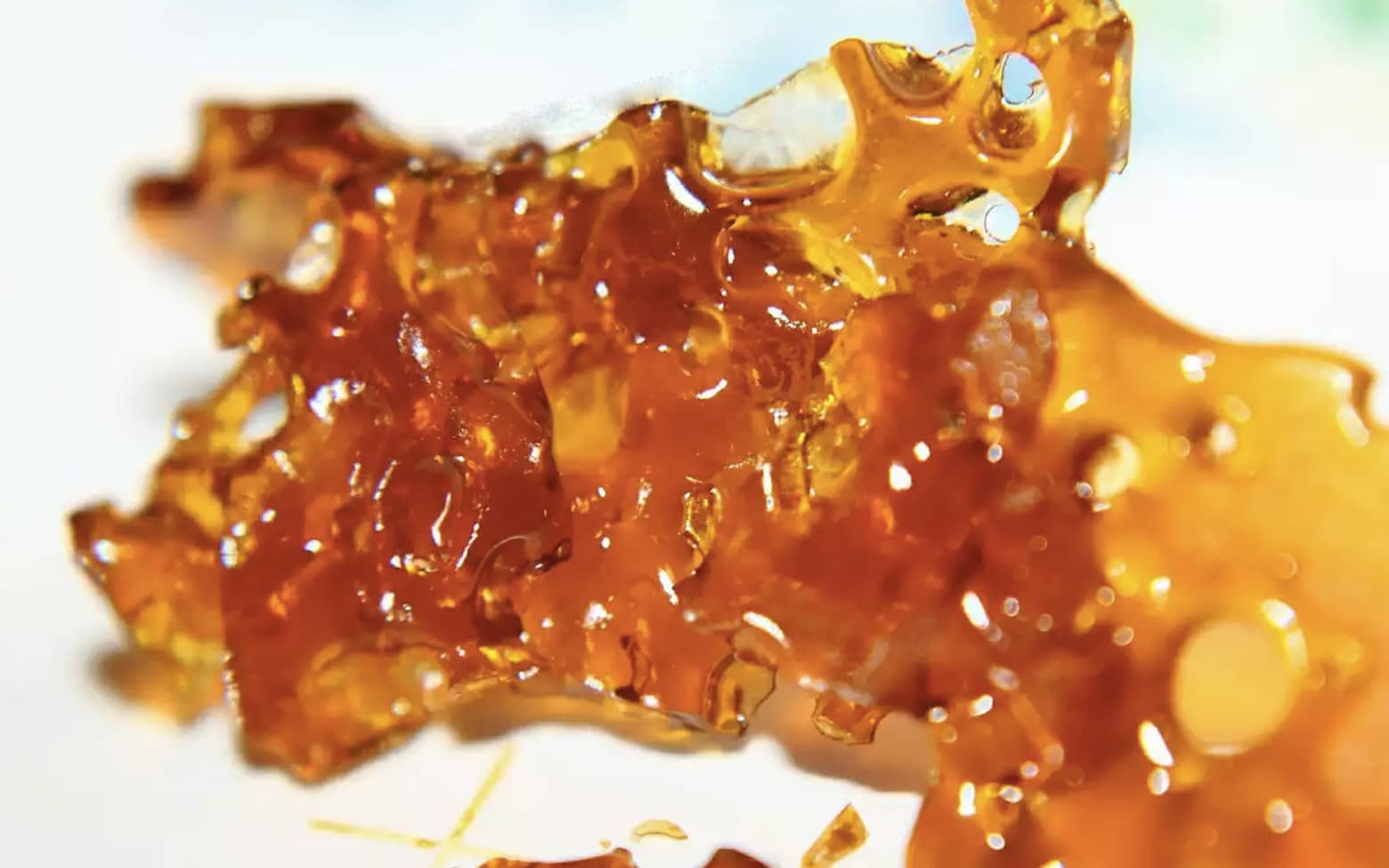 The introduction of some of the strongest dabs the market's ever seen has caused a rise in the popularity of dabbing alongside vaping. While dabbing and vaping offer healthier alternatives to smoking, they tend to appeal to different aspects of the growing cannabis community. Vaping offers a discreet way of ingesting cannabis using highly concentrated oils. 
Dabbing, on the other hand, has the advantage of being far more concentrated, and being able to maintain the strain's terpenes. By preserving terpenes during extraction, dabs offer not only an intense high, but also some of the richest and most flavorful cannabis that many value out of their cannabis experience. Still, dabbing has caused some controversy in the community because it can easily be abused. 
Nonetheless, many patients needing effective and fast pain management have claimed that only dabbing can offer them the immediate relief they need. Hopefully dabbing is here to stay because it offers so much to the cannabis community. With all that in mind, if you're looking for the absolute, most intense highs you can experience with cannabis, there are some of the strongest dabs.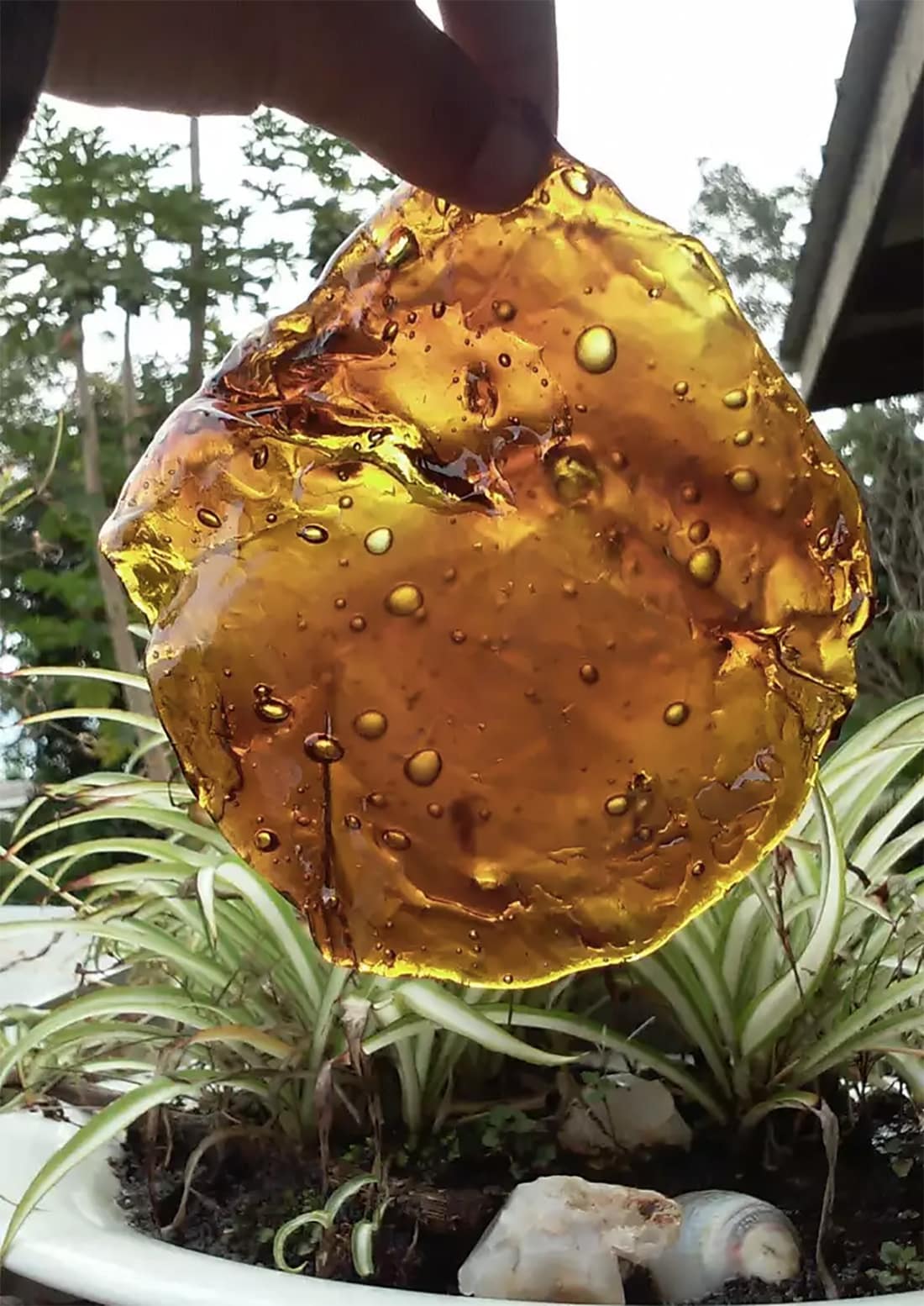 Clear Concentrate
Clear Concentrate is a California company that makes a dab simply called, Clear. It's living up to that name, too. Reviews and lab tests of Clear Concentrate's products rave about it. It has been on the top of the dabbing world with one of the strongest dabs since 2013. Their 100 percent solvent-free concentrate comes in 16 different flavors using terpenes and all-natural ingredients. More importantly, external lab results show Clear Concentrate exceeding 90 percent THC, and the company claims to be able to produce a dab with up to 96 percent THC. Clear Concentrate has achieved its impressive results by focusing on the science of extraction and working tirelessly to improve the process. In fact, Clear Concentrate is so pure that it can be used in oral and transdermal applications. This level of purity can be claimed by very few other dabs today.

Premium Solventless Strawberry Cough
Strawberry Cough is already known as one of the most popular strains out there. This award-winning strain is a cross of Strawberry Fields and Original Haze. The sativa dominant blend is known for its euphoric effects, relief of anxiety and ability to reduce stress. Now Clarity Concentrates has developed a Premium Solventless Strawberry Cough. While others have specifically developed resins, shatters, and waxes for dabbing Strawberry Cough, none of these can compare to the purity of Clarity Concentrates' extraction. Clarity Concentrates offers it in a loose oil or in a vape cartridge. While not ideal for dabbing, the oil still tops out at 92.92 percent THC. You can also get ahold of a Strawberry Cough BHO, but it tends to sit around 75 percent THC. Better to stick with this delicious strawberry flavored monster.

Grape Ape Solventless Clear
Clarity Concentrates has not only developed an incredibly potent oil from Strawberry Cough, they have also taken the indica-dominant Grape Ape and refined a 92.15 percent THC oil. Grape Ape is another very popular strain. Grape Ape was developed from the crossing of Skunk, Afghani, and Mendocino Purps. This strain is known for its relaxing effects, and pain-relieving abilities. Like Strawberry Cough, others have developed different extracts from Grape Ape, but nothing can compare to the potency of the oil they sell loose or in vape cartridges. If you're looking for pain-relief or some deep relaxation, then this might be one of the strongest dabs for just that. If you want to get ahold of it, it's currently being distributed in several Vancouver dispensaries.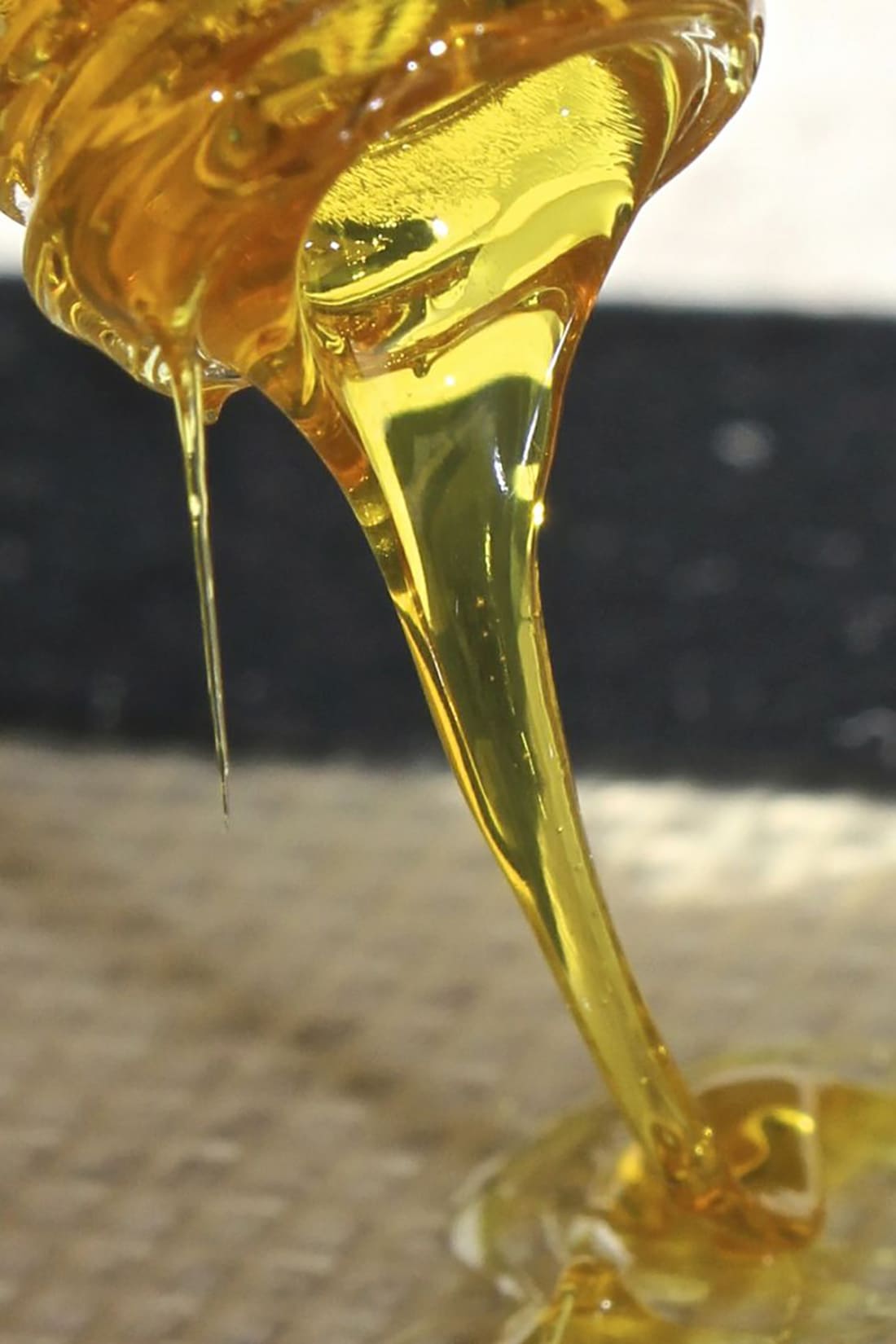 Gorilla Glue Concentrates
Gorilla Glue #4 is one of the most highly awarded cannabis strains in the world. This incredibly powerful strain won first place at the Cannabis Cups in Michigan and Los Angeles in 2014, as well as first place at the Jamaican World Cup run by High Times. Derived from the crossing of Chocolate Diesel, Sour Dubb, and Chem's Sister, Gorilla Glue #4 delivers a potent, relaxing high that glues you to your seat. It also happens to be considered one of the strongest strains in the world at 96.75 percent THC. Obviously, any concentrate derived from it will be one of the strongest dabs. Some examples of concentrates derived from Gorilla Glue #4 include Oleum's BHO, which hit 76 percent THC. Others have reported much better results, exceeding 80 percent. Diamond Concentrates has made a shatter at 84 percent THC and we can only hope that future extractions will come close to the THC concentration of the strain itself.

Alpine Alternative's GTD: Legend OG
Coming out of Sacramento, California this mysterious sativa heady blend is clocking in at over 82 percent THC. While not much is known about Legend OG, it's been receiving some excellent reviews. As a sativa-dominant strain it has also been suggested as an excellent medical strain. Whatever it is, the concentrate is one of the strongest dabs available. You can expect to hear a lot more about this one as it receives more attention and widespread use for its high THC content. Users report that it makes an excellent treatment for pain, insomnia, and appetite disorders. It has also been suggested that in low doses it can work very well for treating depression and anxiety. However, with the strength of this strain being used as a dab you might want to try it in very small doses to begin with.

T-Rex Concentrates Predator Pink
Like Clear Concentrates, T-Rex Concentrates has been making a name for themselves with this ridiculously powerful Predator Pink. It's getting a lot of hype right now. At 92.36 percent THC, that's probably not undeserved hype. The terpenes in this concentrate give it a unique flavor of musk, wood, hops, and spice. Predator Pink is a hybrid, indica-dominant strain that hits with high euphoria and mellows into a deeply relaxing high. Dabbing this concentrate puts all that euphoric high into an immediate delivery. This is definitely one of the strongest dabs on this list. Take care if you're going to start dabbing with this one.

Cheese Quake CO2 Oil
Cheese Quake is another hybrid that's indica-dominant. This cross between Querkle and Cheese, bred by TGA Subcool Seeds, is known for its body high with a fair amount of euphoria and happiness. Concentrations of Cheese Quake using the CO2 method have been recorded as having as much as 88.6 percent THC. This concentration is mostly exclusive to Washington. So, if you're looking to get ahold of one of the strongest dabs around, you might have to look up Cheese Quake in Bellingham, Washington. Otherwise there's some very limited availability in California.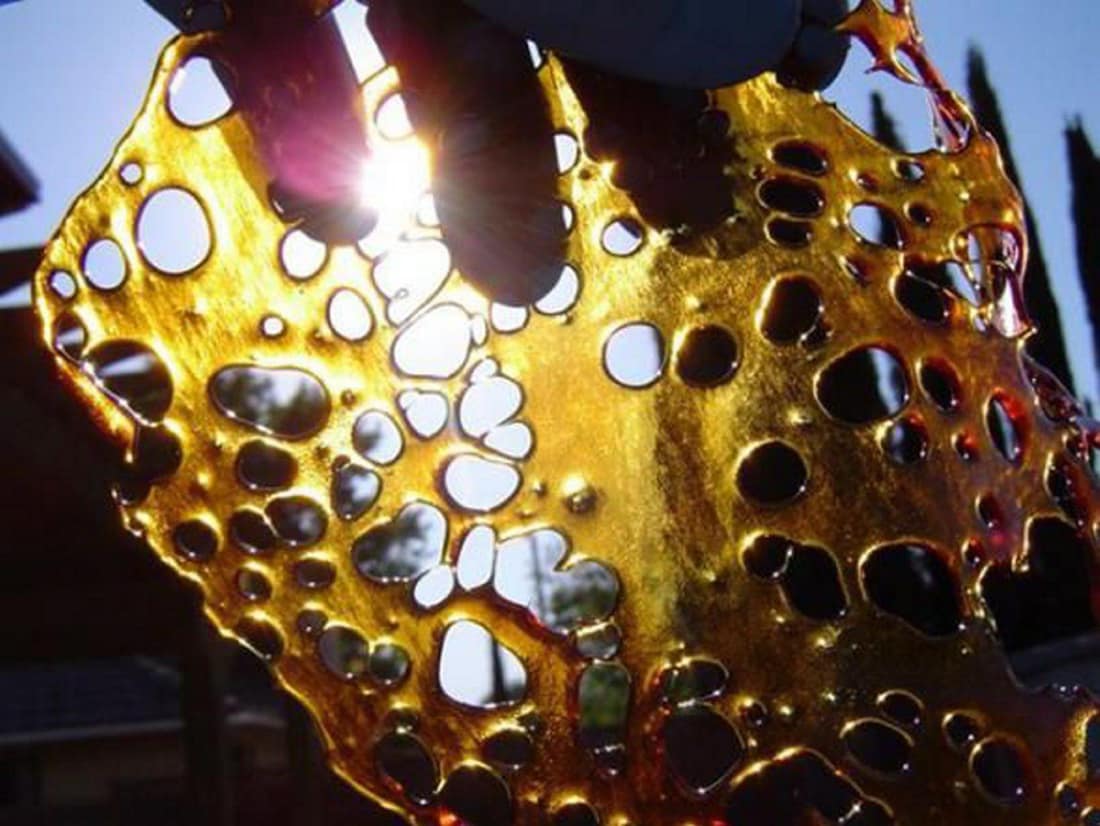 True OG by Dandy
True OG is an indica strain bred from the popular Kush OG. True OG is well known for its incredibly relaxing high, and its acute head high. This strain will put you right to sleep. A California lab recently performed a test on some of Dandy's True OG concentrate. The results indicated the concentrate had an 82.2 percent THC concentration. True OG is undoubtedly one of the strongest dabs you can buy right now. If you're looking for a mellow body high and an immediate sharp head high, then dabbing True OG concentrate by Dandy might be a good place to start.

CRx Concentrates
Unfortunately, CRx has no published tests yet. However, based on user responses this one has got to be one of the strongest dabs around. While most of the dabs we've discussed are California and Washington based, this concentrate is straight out of Colorado. This dab is described as a flavorful and beautiful concentrate. The quality of CRx's products is among the best out there. These guys also produce a live resin that's known for its high concentration of THC and terpenes. This gives this concentrate a wonderful flavor. If you don't know what a live resin is, it's an extract made from fresh buds that haven't been dried. This leaves plenty of terpene in the extract and gives you a gooey, malleable concentrate that differs sharply from shatter in consistency, but most importantly, flavor. This one isn't just one of the strongest dabs, it's also one of the best tasting.

Asian Pear Clear Distillate
Asian Pear is a strain that was once believed to be extinct. Apparently Dream City extractors in Washington have found some of it and they're growing and extracting it. Because Asian Pear was thought to be extinct, there's incredibly little information online about it. What we do know is that it's a sativa-dominant strain. Other than that, it's not clear what kind of high Asian Pear will deliver. What is clear, however, is that this is one of the strongest dabs. With 93.2 percent THC, Dream City's Asian Pear Clear Distillate is a beautiful honey colored concentrate. Terpenes have also been added to this concentrate to enhance its flavor. Just like some of the other dabs on this list, Asian Pear Clear Distillate is not only incredibly powerful, it's also a wonderful and flavorful experience.