Potent is powered by Vocal.
Vocal is a platform that provides storytelling tools and engaged communities for writers, musicians, filmmakers, podcasters, and other creators to get discovered and fund their creativity.
How does Vocal work?
Creators share their stories on Vocal's communities. In return, creators earn money when they are tipped and when their stories are read.
How do I join Vocal?
Vocal welcomes creators of all shapes and sizes. Join for free and start creating.
To learn more about Vocal, visit our resources.
Show less
Strange Strain Names and Their Origins
Whether they were purposely bred or pollination accidents, strange strain names and their origins can fascinate and entertain.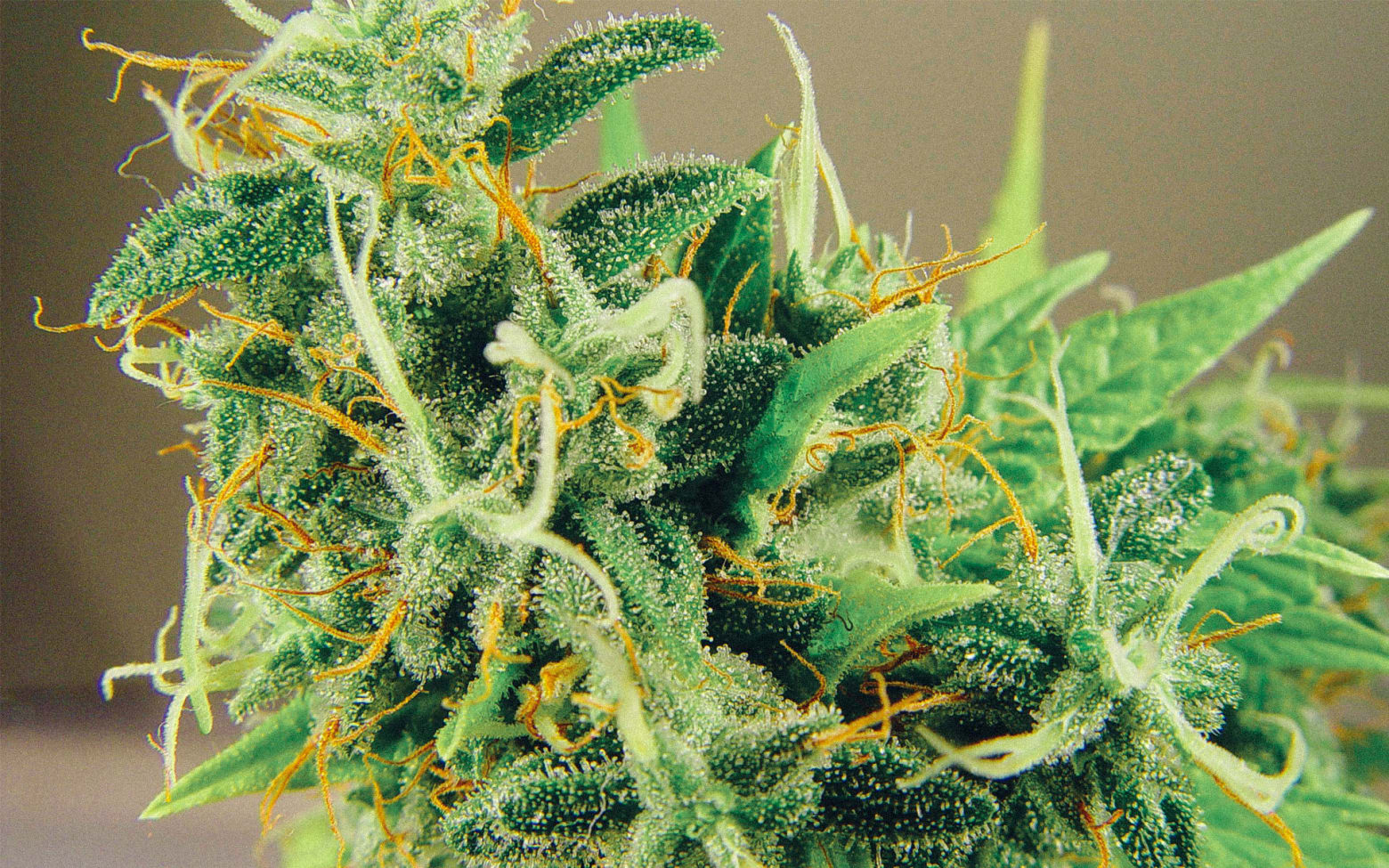 If you are a cannabis smoker, chances are, you have heard a dozen or more strange strain names. You have probably been wondering how these strains got their names and who created them. The majority of strains with weird or unique names are hybrids of other strains. Some of these hybrids were named after where they were originally created, while other names seem to be a combination of the two or more strains from which they were made. What's interesting is that there are even strains that are named after the way that they make you feel when you smoke them. Some of these strains were purposely bred, while others were actually a pollination accident. Many of these strains were also bred by other farmers and growers after the original strains were created. Regardless of how they were bred, we sure are appreciative of the outcome. Below is a compilation of some of the best strange strain names and their origins. Enjoy!
Alaskan Thunder Fuck
This potent sativa with a strange strain name, also known as "ATF" or "Matanuska Valley Thunder Fuck," originated in Matanuska Valley, Alaska. It has a lemony-piney scent and provides you with a relaxing yet intense high. Being that it is one of the strongest sativa stains ever, it will basically blow your mind. However, don't be fooled if you don't feel much right away, because it has been known to creep up on you. Alaskan Thunder Fuck is also a pretty popular choice among medical marijuana patients, as it eases pain and stress. Despite its strange strain name, Alaskan Thunder Fuck is nothing short of legendary. 
Crouching Tiger Hidden Alien
It doesn't get much weirder than this strange strain name. Crouching Tiger Hidden Alien originated in Washington state when it was bred with Starfighter and Tigers Milk. This indica strain provides you with a full-body high. After smoking, you will get a feeling of deep, intense, relaxation and contentment. In fact, it's so relaxing that, depending on how much you smoke, you may feel as if you have taken a sedative. Smoked in smaller amounts, Crouching Tiger Hidden Alien will actually ignite a moderate amount of creativity, or perhaps enhance your current sense of creativity. When inhaling this strain, you'll taste a peppery and spiciness that will send you into a tranquil state. Although this herb has a strange strain name, it is perfect for those who need to destress and get a good night's sleep.
Hog's Breath
Despite its strange strain name, Hog's Breath won the 2002 Cannabis Cup for Best Indica. Hog's Breath originated in Tennessee, when Hindu Kush and Afghani were bred together to make this tasty strain. Speaking of taste, upon inhaling this strain, you'll taste fruity notes along with a hint of cheesy cheddar. The smell, however, is not appealing whatsoever. Hog's breath provides a high that will tingle and warm your entire body and mind and provide you with a content and happy feeling. This herb with the strange strain name is ideal for patients who use it for medicinal purposes, as it does not leave you with a feeling of fatigue after smoking it!
Romulan Cotton Candy
If you are a fan of Star Trek, then you will probably know where the first part of this strange strain name comes from; it's the name of the Star Trek alien race. It is unclear as to why the name of the alien race in Star Trek is part of this strain's name; However, the second part makes perfect sense. The buds of the Romulan Cotton Candy strain are fluffy and blue with orange hairs all over them. Besides being fluffy and blue like cotton candy, the buds are also shaped like cotton candy. This strain is known to help relieve pain, which makes it a good match for medical marijuana patients. It also has a sweet taste when inhaled. After smoking this strangely-named strain, your head will feel as if it is floating high above in the fluffy clouds.
Charlie Sheen
The name of the high-strung, infamous actor that most of us know very well is the origin for this strange strain name. Charlie Sheen is a blend of Green Crack bred with Hindu Kush. It's also known to some as Crack Kush. Upon smoking Charlie Sheen, your eyes will widen and you will be filled with exuberant amounts of energy; That is where the Charlie Sheen part comes in. Although you will be hyped and full of energy, you will also be chatty and sociable among friends, provided that you are in an atmosphere that you are comfortable in. The downside of this strain, however, is that you are more likely to become very anxious or even paranoid, especially if you are already prone to those feelings when smoking or in general. If you take it easy the first time you smoke this strain, you will likely enjoy it more. It's suggested to take small strides when trying out this strain with the strange name; However, you'll certainly be "winning."
Gorilla Glue #4
This strain was first developed by GG Strains in Colorado. It's a blend of Chem Sister, Sour Dubb, and Chocolate Diesel. Gorilla Glue #4 won first place in the Los Angeles and Michigan Cannabis Cups in 2014. It also won first place in the High Times Jamaica World Cup. If you're especially curious as to how Gorilla Glue #4 obtained its strange strain name, it's for several reasons. The buds are very sticky and leave your hands sticky, too, when you break it apart. It's been noted that it has an old coffee sort of taste, rather than the chocolate taste you might expect from the Chocolate Diesel. The scent is kind of chemical smelling, which is comparable to that of glue. Most importantly, this herb with the strange strain name will leave you "glued" to your couch in a euphoric state of mind and being. So don't expect to smoke this and go run errands, because it sounds like you aren't going anywhere. 
Island Sweet Skunk
This uniquely named strain is also known as Sweet Island Skunk. It originated in Vancouver, British Columbia in Canada and was bred by the Federation Seed Company. Island Sweet Skunk is a child of the strain Skunk #1. This strain gets its fun island flair from its fruity grapefruit scent, as well as its refreshing lemony taste. How could we forget the lime green buds that covered with bright orange and yellow hairs? Bright colors, fruity scent, fruity taste. Island Sweet Skunk may be a strange strain name, but it sure does live up to its title. Aloha! 
Booger
It can be debated whether this strain has a strange name, or whether it just sounds plain gross. Despite its unappealing name, Booger is actually a very enjoyable strain. It's a blend of Bubba Kush and Strawberry Cough that originated in Colorado. Booger provides a relaxing, yet somewhat energetic high and greatly eases stress. It also fills you with happiness and eases your worried feelings. Booger has a sweet, skunky, and somewhat sour smell, but the taste is bit earthy. This herb with the strange strain name is sure to please!
Blue Cheese
This strangely-named strain is a blend of Blueberry bred with UK Cheese. It is most popular in the Pacific Northwest and parts of California. Obviously, its strange strain name come from its parent strains. Blue Cheese smells of sweet berries and of course, a hint of cheese. Upon smoking, Blue Cheese is known to ease a great deal of stress and pain. If you are feeling stressed or run-down, Blue Cheese a perfect strain to enjoy at the end of a long, hard, day. 
Ghost Train Haze
Although it has a strange strain name, this particular strain of sativa was named the Most Potent Strain on Earth by High Times in 2012. It's a hybrid between Ghost OG and Neville's Wreck. Neville's Wreck is actually a hybrid of E-32 Trainwreck and Neville's Haze, which makes Ghost Strain Haze a super hybrid. This strain was first bred in Colorado by Rare Dankness. The buds are thick and dense and covered with white. It's not ideal for those who suffer from anxiety, however it does ease symptoms of pain, depression, and loss of appetite. Despite its strange strain name and super hybrid genetics, this potent herb is one of a kind. Try it and find out if it is indeed the most potent strain on earth!