Potent is powered by Vocal creators. You support
Natasha Sydor
by reading, sharing and tipping stories...
more
Potent is powered by Vocal.
Vocal is a platform that provides storytelling tools and engaged communities for writers, musicians, filmmakers, podcasters, and other creators to get discovered and fund their creativity.
How does Vocal work?
Creators share their stories on Vocal's communities. In return, creators earn money when they are tipped and when their stories are read.
How do I join Vocal?
Vocal welcomes creators of all shapes and sizes. Join for free and start creating.
To learn more about Vocal, visit our resources.
Show less
Mary Zilba and Fiona Forbes Interview
Mary Zilba and Fiona Forbes discuss their LadyPants Productions venture and their new series 'Baked: Cooking with Mary Jean.'
They're beautiful. They're smart. And they're committed to keeping you highly entertained. Mary Zilba and Fiona Forbes are a new breed of cannabis creatives, and their company, LadyPants Productions, is quickly becoming one the most sought after production teams in Canada. Mary Zilba is a multi-faceted producer, writer, and on-air talent who's most recent work is seen in one of Bravo's most successful franchises, Real Housewives, while Fiona Forbes is an award-winning TV host and producer with nearly 20 years of experience. She is the sassy host of her own self titled talk show. Together, these two entrepreneurial women are breaking new ground with their progressive company LadyPants Productions. Not only do they push the envelope with their marijuana-centric content, but they also represent the new breed of strong, independent women continuously breaking down barriers in a typically male dominated industry.
Zilba and Forbes teamed up with personality, former pin-up model, and cannabis chef Mary Jean Dunsdon to create the highest cooking show ever created: Baked: Cooking with Mary Jean. This revolutionary new cooking show has opened a myriad of content producing opportunities for LadyPants, solidifying their unstoppable success in media. In an exclusive interview with Potent, Mary Zilba and Fiona Forbes give us a behind-the-scenes-look on the creation of Baked.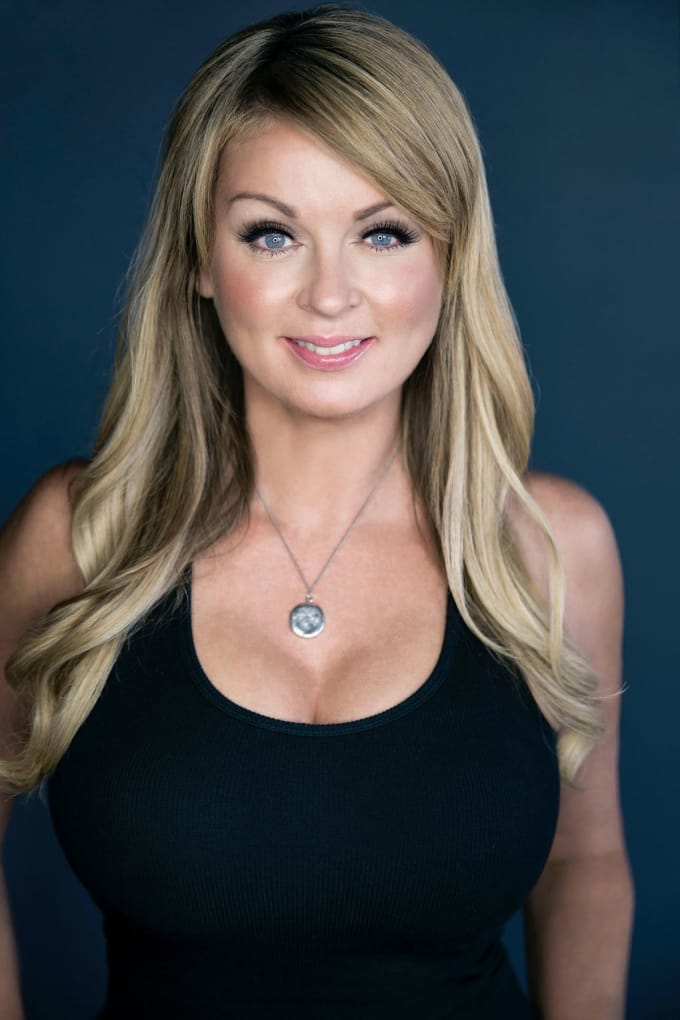 Potent: Why is the world in need of a weed cooking show?
LadyPants: The legalization of marijuana is inevitable and people are going to want to cook with it at home. We wanted to make our show Baked entertaining and fun, but also informative so people can learn how to use the proper portions and doses of marijuana when they're making edibles so they can actually enjoy and eat tasty food!
You two are quite the dynamic female duo! How did you meet, and what brought you towards production?
We initially met over 10 years ago as Mary was performing her hit song "Do Me Right" on Fiona's talk show. We have been friends ever since. Both having TV backgrounds and production experience, we shared a common interest in creating, writing, and developing TV concepts and shows. Upon garnering some interest from a couple of production houses and producers, in 2015 LadyPants was born and we soon found ourselves in pitch meetings with some of the big movers and shakers in the business.
One of our first ideas was a documentary series about the marijuana industry. In the early stages of research for this show, we'd continually kept hearing about Mary Jean—the popular pin-up looking Vancouver woman who cooked and baked with cannabis. It was one of those lightbulb moments that we thought it would make a great show on its own and Baked was born!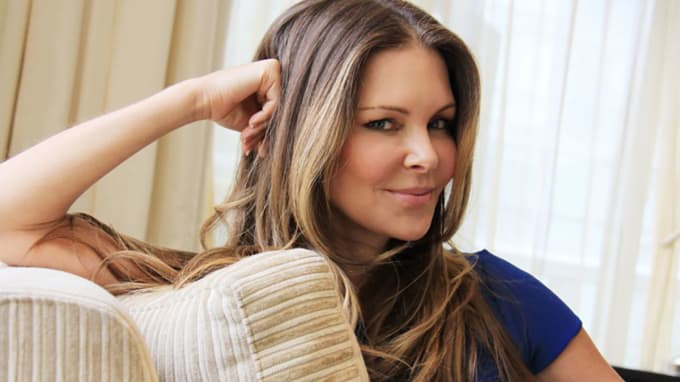 Tell us about the marijuana culture in your hometown of Vancouver. Is the US approaching that level yet?
Vancouver has always been a marijuana friendly city and is world renowned for its beautiful bud. "Vansterdam" is going through an interesting time where marijuana is "legal-ish." Although we have more pot dispensaries than we do Starbucks, the laws are a moving target as the whole country is moving towards legalization. We believe in the next couple of years, it will likely be legal Canada wide.
We have to ask, there seemed to be a whole lot of pot on set. Did everyone... you know…
There was pot on set? We thought it was oregano!
What is your favorite memory from set?
Oh so many! We were lucky enough to shoot at a beautiful mansion in Whistler, BC. We all stayed at the house together including Mary Jean and the crew, so it truly was non-stop. We joked that all of us in the house together, and the behind the scenes hilarity that was going on, would have made a great reality show on its own! I think one of our favorite moments was when we were shooting the show open—which we actually shot on the last day. Mary Jean was a pro on the pogo stick and hula hoop, and then we all took a turn on it after we finished shooting and all nearly killed ourselves in the process!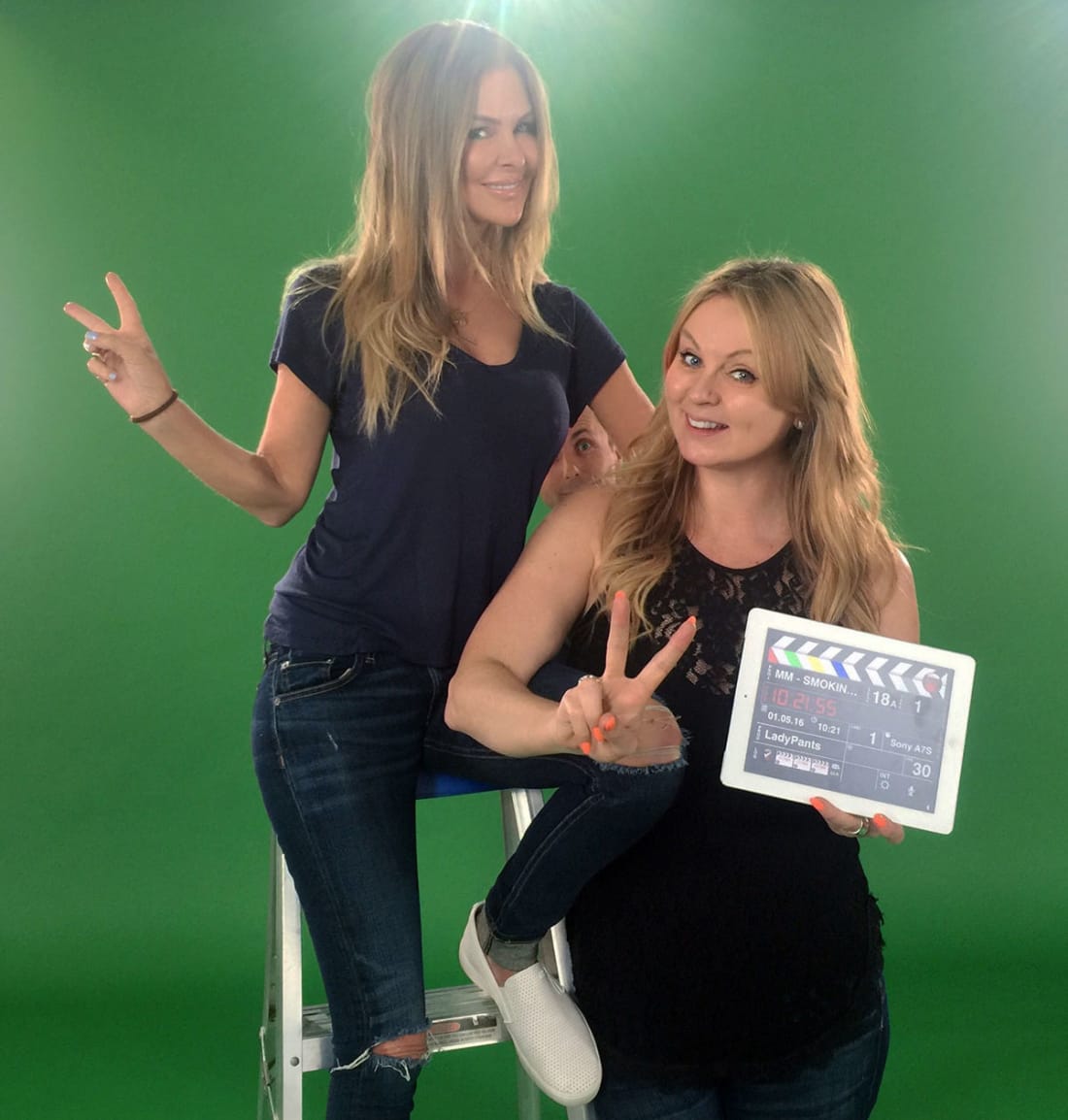 What will Baked represent in cannabis culture? Is this only the start of marijuana driven entertainment?
Our approach to Baked was to make it like any other cooking show—marijuana just happens to be an ingredient. We think it's the future for cannabis…eventually it will be seen as normal to have it in your home. It's only a matter of time that marijuana driven entertainment will be on network television and not have the traditional "taboo" that some people have attached to it.
Should weed be legalized everywhere?
The fact that marijuana—when it's used medicinally and responsibly—has health benefits is undeniable.