Potent is powered by Vocal creators. You support
Skunk Uzeki
by reading, sharing and tipping stories...
more
Potent is powered by Vocal.
Vocal is a platform that provides storytelling tools and engaged communities for writers, musicians, filmmakers, podcasters, and other creators to get discovered and fund their creativity.
How does Vocal work?
Creators share their stories on Vocal's communities. In return, creators earn money when they are tipped and when their stories are read.
How do I join Vocal?
Vocal welcomes creators of all shapes and sizes. Join for free and start creating.
To learn more about Vocal, visit our resources.
Show less
How To Grow Weed in Your Closet Without Getting Caught
Yes, you can grow weed in your closet without parents catching you... but it will take strategy.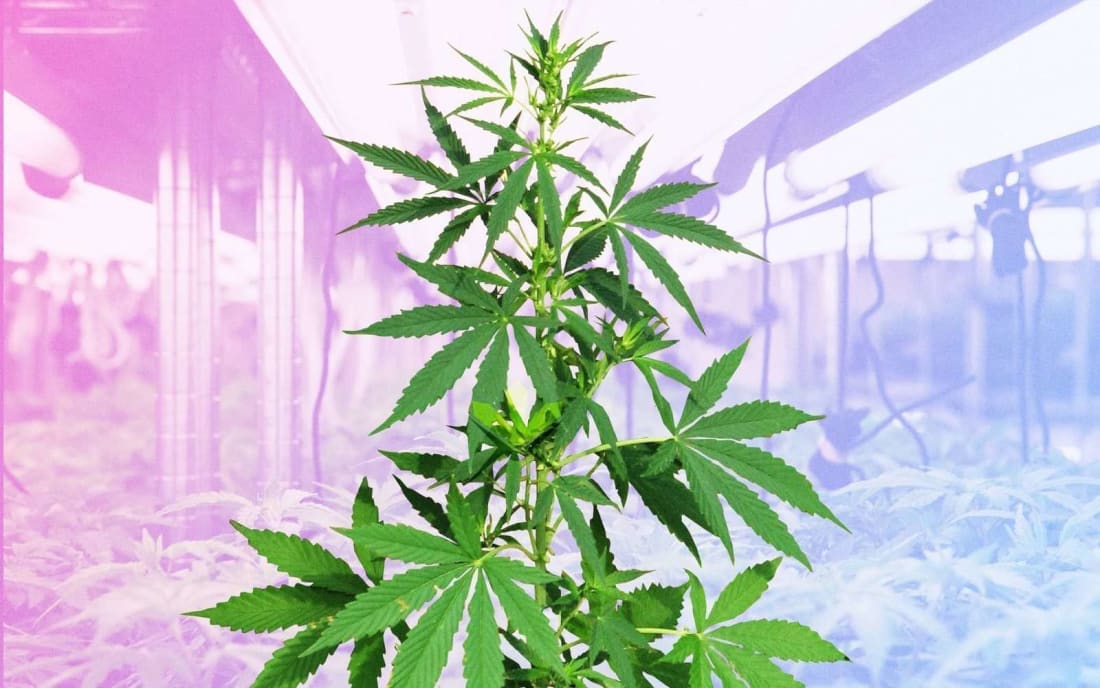 Make no mistake about it—every parent with half a brain realizes what it means if they notice their teenager or young adult suddenly showing a newfound interest in botany. It most often means that their kid is growing cannabis. 
Chances are that a lot of parents would be okay with their kids growing cannabis if it were legal. However, cannabis is not federally legalized and growing it can get you in a lot of trouble with the law. 
That's why many people, including those who have their own apartments, tend to worry about getting caught with their own plant. Even so, it's probably safer than growing cannabis in your garden for most of us.
That being said, it is possible to grow weed in your closet without getting caught by nosey parents or other pesky people. Here's how the experts do it without raising alarm bells. 
Realize there's no 100 percent foolproof way to grow weed in your closet before you start.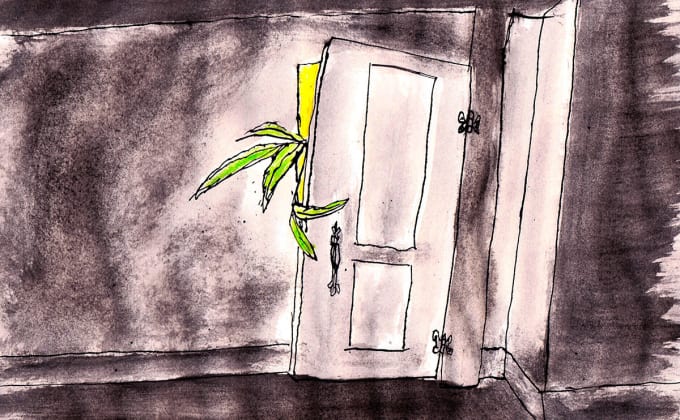 Do you enjoy Star Trek while you smoke? I sure as heck do, and that's why I'm bringing it up! A wise man called Jean-Luc Picard once said:
"It is possible to commit no errors and still lose. That is not a weakness. That is life."
This is very, very true when it comes to doing illegal things. You can do everything "right" while you're growing weed, and still find yourself on the wrong end of Johnny Law's hands. This is the risk of growing marijuana, and it's something that you need to consider before you start doing it. 
Do you really want to risk jail time to grow cannabis? If the stakes are too high and there are way too many people around, you're better off just buying from a dealer or hitting up states that legalized cannabis to grow your own. 
The first rule of cannabis growing is not to tell anyone.
No, not even the guy who you always split a bag of weed with. You can't trust anyone, and if people find out you've turned your closet into a grow room, they will start hitting you up for goods. That, in turn, will get attention in your corner and cause problems. 
Just don't do it. 
Now that you've made the decision to grow weed, you're going to need to get some seeds.
Let's kick off this step-by-step guide with a little lesson from Biology 101: no seeds means no weed. You need seeds to grow weed in your closet—or anywhere, really. 
Thankfully, you can actually order seeds from Canada without getting in trouble with police in most cases. Better yet, just picking through herb can be a good way to find some seeds worth growing. 
If you do try to order cannabis seeds online, be smart about it and don't order them to an address you intend on growing cannabis at. Law enforcement technically can use that as a justified cause for a search later on. 
No, not dank seeds—other seeds.
Reminder: you are trying to grow weed in your closet, and weed is a pungent plant. People will catch you growing it if they get a whiff of it emanating from your closet. 
We suggest very low-scent strains, such as Durban Poison or Northern Lights. Smaller cannabis ruderalis plants also tend to be good options in certain cases. Whatever you do, avoid skunky weed strains at all costs. 

Step two is creating a grow box.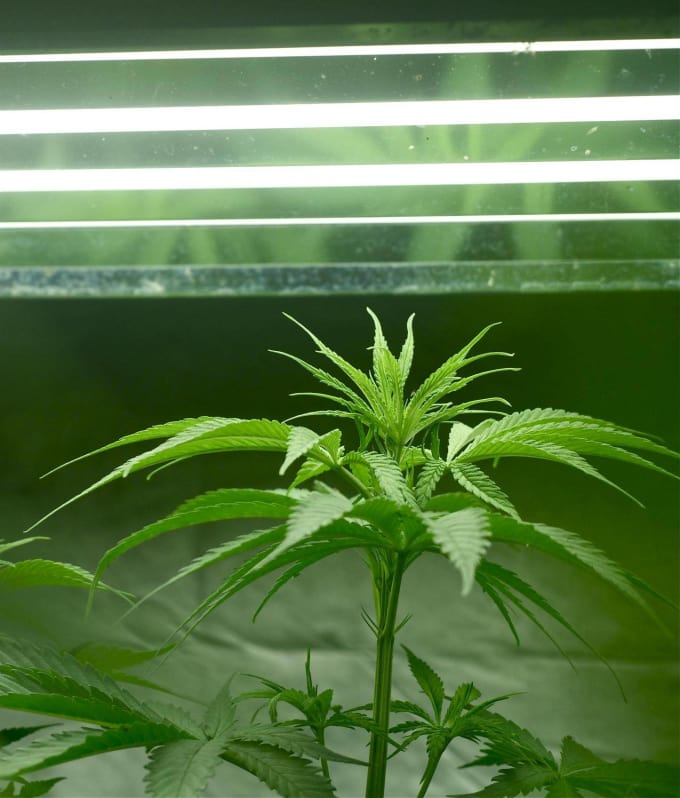 To ensure that your plant has the best chance at life, we suggest constructing a grow box. This will be a small box that's airtight and can contain a small light to let your plant create the nutrients it needs to survive. 
Most people will end up converting a medium-sized mini-fridge for this. This is because a refrigerator can contain the smell of a plant fairly well, and also won't be too obvious in a closet. 
You will need to ensure that your grow box has a good LED grow light. A typical cannabis plant will need about 12 hours of light per day, after all. You can read a guide on how to make a good grow box here. 
To ensure maximum subtlety, we suggest spray-painting the box's exterior black. 
Put your cannabis seeds in a planter, add water on a regular basis, and make sure it's getting light.
Now, here comes the most obvious part. Once you have the grow box set up in your closet, you will have to grow weed in your closet. In other words, water the plant and make sure it's getting enough light.
On a random note, some folks occasionally water their pot plants with Kool-Aid to help its flavor. We can't say if it works, but a lot of those who try it, swear by it.
If you really weren't blessed with a green thumb, read this marijuana growing FAQ. It'll help you navigate the basics while you let yourself get some rest.
For the first couple of days, it'll be very unlikely that your grow box will need too much camouflage. However, that'll change within a couple of weeks—and you will need to make sure you are ready for that. 
Now, you'll need to camouflage your grow box a bit.
Obviously, if you are trying to grow weed in your closet, keeping things on the down-low is as important as can be. So, make a point of keeping some clothes on top of the grow box. 
Also, add an air freshener jar near your box and replace it every six months. You can never be too careful about the smell. 
When your plant is ready to harvest, do so carefully.
To harvest your weed, you will need to plan in advance. 
Choose a harvesting time when your roommates, parents, or other home-sharing folks won't be home for a day. This will give you enough time to dry them out, hide the stash, and also just cure them without having to worry about people sniffing you out. 
If you can't make that happen, call up a friend who has a 420-friendly home. They will likely help you dry out your ganja as long as you give them a cut of the bounty. 
Enjoy watching the need to drop cash on pot go up in smoke.
Once you begin to harvest the weed you've grown on your own, you'll notice that the amount of money you have to spend on pot will shrink dramatically. 
In fact, you might even have enough extra to give away to friends... 
However, it's really strongly suggested that you don't start dealing weed once you start growing it at home.
Yes, it's really tempting to start dealing pot to friends once you begin to grow weed in your closet. However, it's a bad idea. This will very likely begin to get police attention, particularly if you have friends who think it's okay to "just drop by for a baggie."
Once again, this goes back to the whole "not telling anyone" rule. Don't do it, and you won't get as much attention. It's just that simple.