Potent is powered by Vocal.
Vocal is a platform that provides storytelling tools and engaged communities for writers, musicians, filmmakers, podcasters, and other creators to get discovered and fund their creativity.
How does Vocal work?
Creators share their stories on Vocal's communities. In return, creators earn money when they are tipped and when their stories are read.
How do I join Vocal?
Vocal welcomes creators of all shapes and sizes. Join for free and start creating.
To learn more about Vocal, visit our resources.
Show less
How to Become a Cannabis Blogger in 5 Steps
Now is a great time to start a cannabis blog.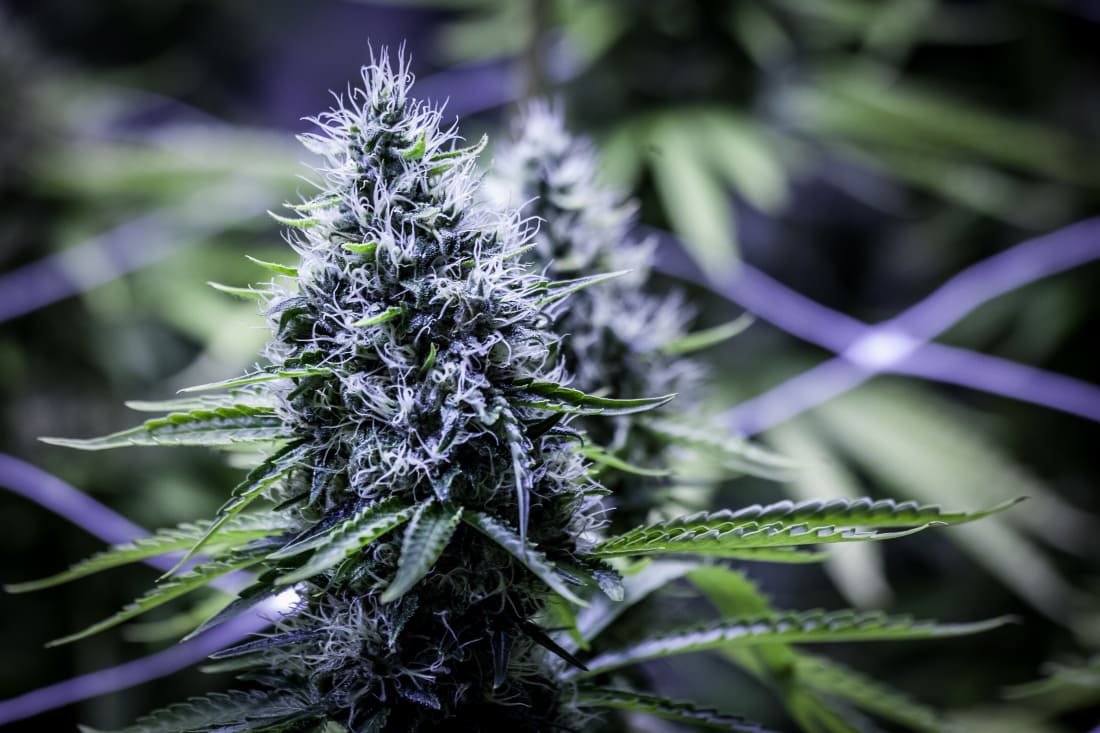 Creating a cannabis blog can have many benefits to your cannabis career or hobby. Being the founder of a high-quality medical marijuana platform can establish you as an authority in your field. It can help you land your next gig in the booming medical cannabis industry. A cannabis blog can connect you with other cannabis enthusiasts and put you in touch with a supportive community. Also, if you're a stoner who loves to write, then blogging about cannabis can be a great incentive to do what you love and learn more about the many healing characteristics of this magical plant.
I'm writing all of this from personal experience. Because I co-created FatFlower.Media with my partner in love and business, April Flores, I've had so many doors open for me. It helped me land a freelance gig at Downtown Weekly for their cannabis section. The blog also put me in touch with a successful broker in the industry who wants to create an event for cannabis entrepreneurs and enthusiasts, our own spin on the sesh-scene-events that go on in Southern California. My blog looks really good on a resume too.
Don't worry, I've simplified it for the folks who aren't high in the tech-savvy pyramid. Here are the 5 steps to becoming a cannabis blogger:
1. Choose Your Cannabis Blog Topic
You might have the urge to cover everything cannabis. Do not give into this urge. A big rule in marketing is that if you cater to everyone, then no one will come. You need to identify a niche in cannabis you are passionate about. Once you've found your niche you need to be able to pitch what your blog is about in one sentence.
I'll give Fat Flower's pitch as an example:
Fat Flower connects cannabis connoisseurs with craft cannabis.
We only care about organic cannabis cultivated by people who care about the environment and their local communities, and we won't cover anything else. This differentiates us from every other blog out there about cannabis. We want to be the unicorns of craft cannabis blogging. You want to be the unicorn of your niche too.

2. Register With a Blogging Platform
Figure out which blogging platform you want to register with. I have three suggestions: Tumblr, Squarespace, and Wordpress. There are pros and cons to each, so I'll outline them here.
Tumblr Pros:
Free to sign up.

Easy-to-use interface.

Lots of free templates.

Tip: Spending money will get you a nicer template than the free generic ones Tumblr offers. You can usually find a great template for $5. I highly recommend the STASH 420 template.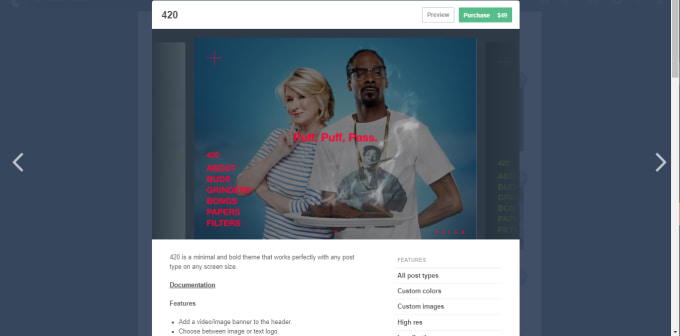 Tumblr Cons:
Can't use an URL other than those that end in ".com."

Requires high level of HTML and CSS coding knowledge to modify the template.

No built-in e-shop.

Squarespace Pros:
Free, beautiful and professional templates that are easy to customize.

Built-in e-shop.

Drag and drop, no coding knowledge necessary.

Squarespace Cons:
Must sign up with a monthly or annual plan to publish on the site.

Monthly or annual plans may be too pricey for just the hobbyist.

Less customizable than Wordpress.

Wordpress Pros:
#1 trusted blog host with many resources available on how to set-up.

More customizable than Tumblr and Squarespace.

Search engines love Wordpress with SEO plug-ins.

Wordpress Cons:
Professional coding knowledge required to fully customize.

Needs lots of updates which could nullify plug-ins.

Since it's open-source, it's vulnerable to security attacks.

This is not at all an exhaustive list, and I encourage you to do some research on your own. An informed decision is the best decision no matter what you choose. Only you can determine what is best for you, so choose wisely.
3. Write Content For Your Cannabis Blog's Launch
When you launch your blog you are going to want to publish at least three blog posts so that your readership knows you are serious. These three blog posts can be a post welcoming your readers to your blog, an "about" post, and a "contact" post. Make it easy for new readers to find out what your blog is all about and encourage them to reach out to you.
I highly suggest that you write a month's worth of blog posts in advance before you launch in case life gets in the way of updating your blog consistently. Also, set up a content calendar. Schedule writing dates for yourself so you can keep yourself accountable. Tell your readers when you'll be publishing and stay true to your word. You want to keep your readers engaged, and you want them to trust you.
When you are planning your publishing schedule be gentle and reasonable with yourself. Don't set yourself up to fail by demanding you perform more than you are capable. If you can only update once a month, then be honest with yourself and only promise to update once a month. Although publishing faithfully once a month won't get you much traffic, it will keep the readers you do have loyal because they know they can count you to keep it real.
(Tip: Use Evernote or Google Docs to write your content. These apps automatically save your work, so you don't have to worry about your work disappearing because you forgot to hit the "save" button.)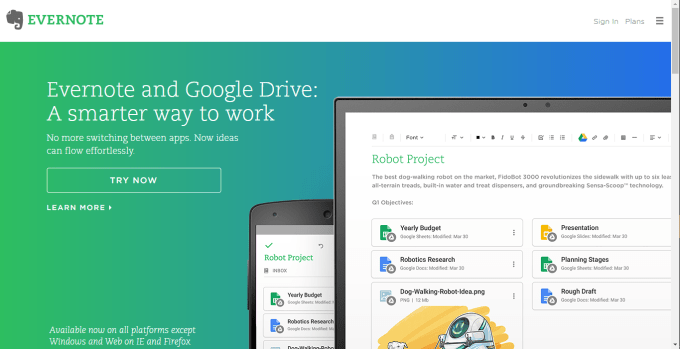 4. Announce Your Cannabis Blog's Launch
Do not take the launch of your blog lightly. Don't just build your blog and expect people to come. Make sure your community knows you are launching a blog, and announce your new writing project on all your social media with a concrete date and time of your cannabis blog launch. Letting people know in advance will get people excited and encourage them to tell their friends.
In the meantime, before the big day of your launch, share helpful articles related to your niche. Engage with the cannabis community you have built so far. Comment on their social media threads and articles they've written online. If you don't have a marijuana tribe right now, then comment on the timelines of cannabis tribes you'd like to be a part of. People will start to remember your face and name. Soon they will associate your likeness with your blog.
5. Launch Your Cannabis Blog
On the big day, be sure to announce on all your social media and your relevant mailing lists that you've launched your blog. Hootsuite and Buffer are great applications wherein you can schedule social media posts ahead of time and across all your social media platforms. It might only take a few seconds to individually post each announcement on every social media account you have, but it gets tedious and old after you do it for every single blog post you publish. Those precious seconds, like the spare change you use to buy your lattes, adds up.
For this announcement, I highly recommend you accompany an image with your cannabis-blog-launch announcement. Images get more impressions than just text. It's easy for your friends and followers to lose your announcement in the infinite scroll to the next update on their timeline that's accompanied with a compelling image. You want your update to be special, so don't limit your quality content to just your blog posts. Make sure your social media posts shine too.