Potent is powered by Vocal.
Vocal is a platform that provides storytelling tools and engaged communities for writers, musicians, filmmakers, podcasters, and other creators to get discovered and fund their creativity.
How does Vocal work?
Creators share their stories on Vocal's communities. In return, creators earn money when they are tipped and when their stories are read.
How do I join Vocal?
Vocal welcomes creators of all shapes and sizes. Join for free and start creating.
To learn more about Vocal, visit our resources.
Show less
California Cannabis
A History of the Road to 'Legalization'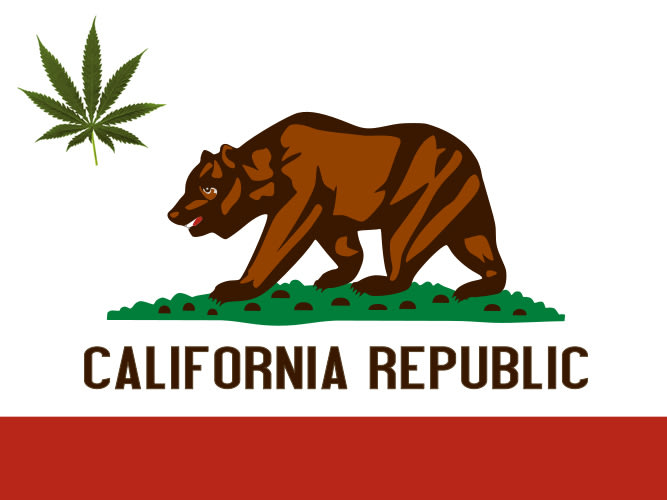 If you've never been to California you absolutely must make it a priority, especially if you call yourself a cannabis connoisseur! Upon landing in LAX the sunshine penetrates the manmade aircraft and welcomes you into it's warm embrace. In that moment while waiting to disembark your plane, a quick blink brings you to soft sand, endless palm trees, squawking seagulls, and a misty salt spray. Just as you come back into the confined metal capsule the stress and pleasure of exiting LAX overcomes you in dripping anticipation for the sweet, sweet taste of California buds. Before you enter the legendary land of legalization, lets go back over twenty years...

California has often been known as the beginning of the legalization of cannabis. Since 1996 the use of medical marijuana has been state legalized under Proposition 215, the Compassionate Care Act, the first state to do so in about 60 years. Prop 215 explains the basic goals and reads as follows,"
(A) To ensure that seriously ill Californians have the right to obtain and use marijuana for medical purposes where that medical use is deemed appropriate and has been recommended by a physician who has determined that the person's health would benefit from the use of marijuana in the treatment of cancer, anorexia, AIDS, chronic pain, spasticity, glaucoma, arthritis, migraine, or any other illness for which marijuana provides relief.
(B) To ensure that patients and their primary caregivers who obtain and use marijuana for medical purposes upon the recommendation of a physician are not subject to criminal prosecution or sanction.
(C) To encourage the federal and state governments to implement a plan to provide for the safe and affordable distribution of marijuana to all patients in medical need of marijuana.
Since 55.58% of California passed the initial law, many changes have been made, and many others have been attempted. Federal and state agents struggled with the law and power to seek safety and criminals. Legal threats to physicians and patients alike were made by feds and diffused by physicians and human rights activists.

The system found a little structure with the 2003 Senate Bill 420, the Medical Marijuana Program Act. This created a voluntary ID system for medical cannabis consumers, creating a state safety net and adding some legitimacy to the industry. Businesses began to build 'grow operations', donation based 'dispensaries', doctors issued 'recommendations' (different to prescriptions), and roles like 'caregivers' and 'master growers' began to shape the cannabis community.

Federal agents may still choose to ignore state laws and protections since cannabis remains as a Scheduled 1 drug. Since legalization, over 200,000 currently have access to medical marijuana. The process requires a trip to a doctors office, a medical evaluation, and a possible recommendation for medical marijuana; one of the only strict requirements is citizenship in California. With light guidelines and vague laws California has seen a nonstop "ganjaprenuership" boom. According to Marijuana Business Daily, at this time last year there were over 2,700 dispensaries bringing in over $800 million.

With the discovery of the THC (tetrahydrocannabinol) and CBD (cannabinoids) by Raphael Mechoulam in Israel, the science community has been trying to establish legitimacy within America, but the FDA just won't have it. Yet the FDA has approved two synthetic forms of CBD while, according to PubMed Central, over 26,000 studies have been published on medical marijuana. NORML discovered 140 of those studies have been labeled gold-standard clinical trials with results from about 8,000 patients. These studies have found positive effects in patients diagnosed with chronic pain, Multiple Sclerosis, Parkin's disease, HIV/AIDS, Crohn's disease, Tourette's syndrome, glaucoma, epilepsy, and many more. Puffing on a joint while reading them may make you just as confused as everyone else when it comes to legalization.

Cannabis enthusiasts may have to wait a while longer until the government joins the green team, but that does't keep states from figuring the system. On November 8, 2016 approved Proposition 64, the Adult Use of Marijuana Act which finally cleared some blurred lines and left the industry in a dizzy. California joined the legal recreational team with 56% of voters joining the green fight. The biggest breakthrough was legalization of recreational marijuana for anyone over the age of 21, making California the 5th state to do so. The State Bureau of Marijuana Control was created within the state department of Consumer Affairs will now be in charge of license development, issuing, renewing and revoking marijuana for all parts of product production. Growers, transporters, storage providers, distributers, and sellers of medical and recreational marijuana now have to undergo serious legal precaution as never before. Not only do the licenses create a more legitimate business structure, the green product now can be taxed, a lot. Prop 64 allows for a 15% on ONLY retail (recreational) marijuana, and a possible $9.25 per ounce of flower and $2.75 per ounce of leaves.

A majority see this next step as a positive move for the cannabis community. While others realize new requirements may cut out certain businesses not able to make the cut. Either way the country is now seeing cannabis as a real opportunity, whether or not you chief at home. Join the green rush now and get ahead of the rest! By getting into the depths of the industry you can still create a cannabis production company in California and the other 29 states who have legalized. Stay updated on the facts, politics, movements and everything cannabis related and seize your next opportunity. Soon you'll be smoking with the birds of paradise too!