Potent is powered by Vocal creators. You support
Potent Staff
by reading, sharing and tipping stories...
more
Potent is powered by Vocal.
Vocal is a platform that provides storytelling tools and engaged communities for writers, musicians, filmmakers, podcasters, and other creators to get discovered and fund their creativity.
How does Vocal work?
Creators share their stories on Vocal's communities. In return, creators earn money when they are tipped and when their stories are read.
How do I join Vocal?
Vocal welcomes creators of all shapes and sizes. Join for free and start creating.
To learn more about Vocal, visit our resources.
Show less
Best Medical Marijuana Dispensaries By State
Use this ranking of the best medical marijuana dispensaries by state on your next road trip across the US.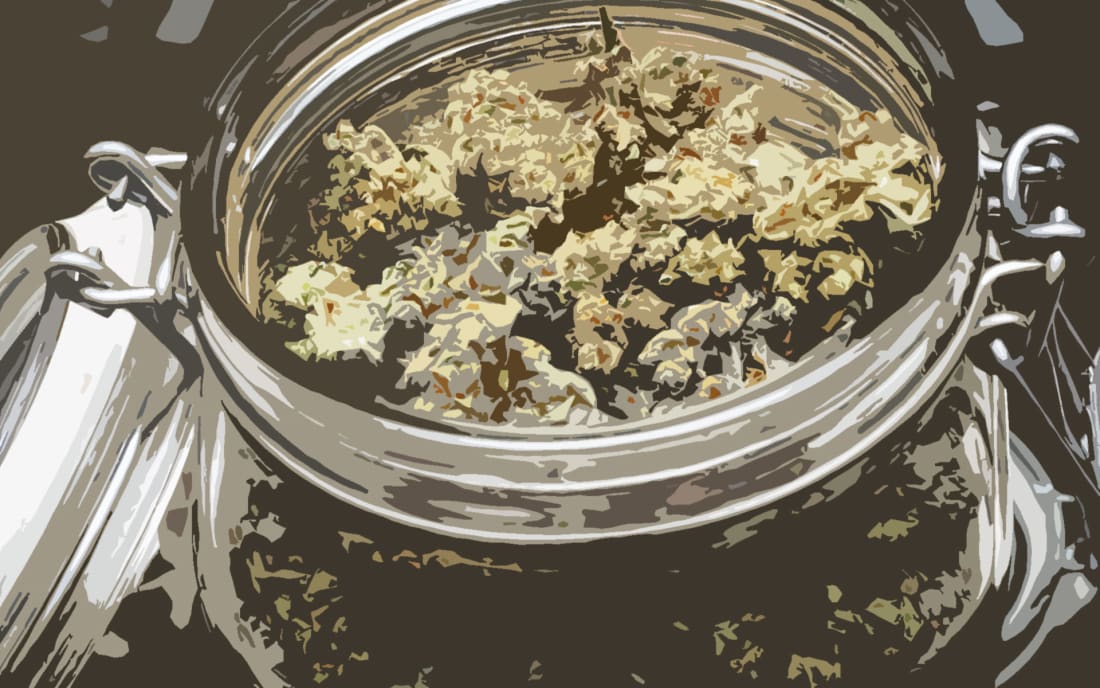 With marijuana legalized in almost half of the United States, for both medicinal and recreational use, demand has skyrocketed. To meet this demand, new dispensaries are opening up across the US. Just like in any industry, these dispensaries range from spectacular to very disappointing, and in order to help you experience only the best in customer service, patient care, and product quality, we've made a list of the best medical marijuana dispensaries in each state! Without further ado, let's get token.
Arizona: Sunflower Meds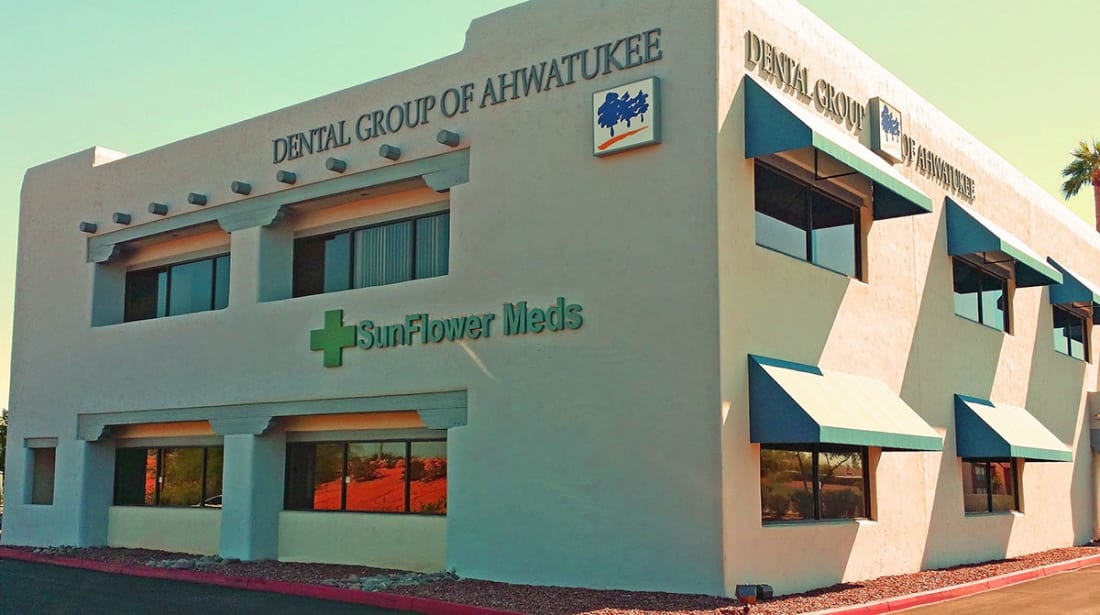 Sunflower Meds is famous for its charismatic and knowledgeable staff, great prices and discounts, and high quality products at low prices. They carry a large variety of strains, and an even larger variety of concentrates. They also offer several THC infused edibles such as brownies, cookies, fudge, gummy bears and even honey. This store's selection is vast, and referencing every customer favorite would easily be enough to make another article. According to enthusiasts, this is the go to dispensary for the best bud and selection, and by far the best that Arizona has to offer. At Sunflower Meds you'll have plenty of products to choose from, and with a helpful staff that knows a lot about their products, we're sure that your experience will be a pleasant one.  
California: Exhale Med Center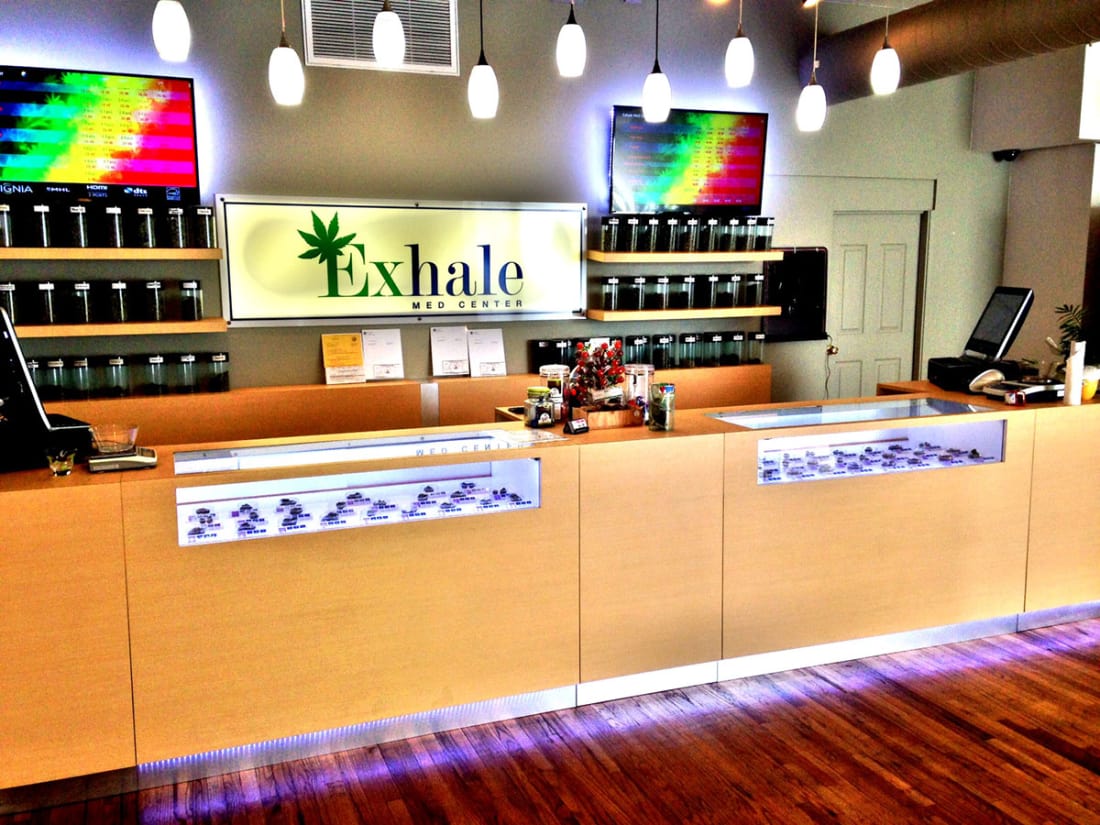 One of the most popular dispensaries on this list is the Exhale Med Center. With over ninety strains of medical marijuana, you have a plethora of options. The staff is next level in their knowledge and understanding of their products, and they'd be more than happy to help you navigate that huge inventory. Described by many regulars as the classiest dispensary around, the atmosphere is awesome, and the product will not let you down. It isn't all just a bunch of flashing lights. The bud is simply some of the best you'll be able to find in California. The enthusiasts of California have spoken, and we agree that Exhale Med Center is the state's best medical marijuana dispensary. 
Colorado: Infinite Wellness Center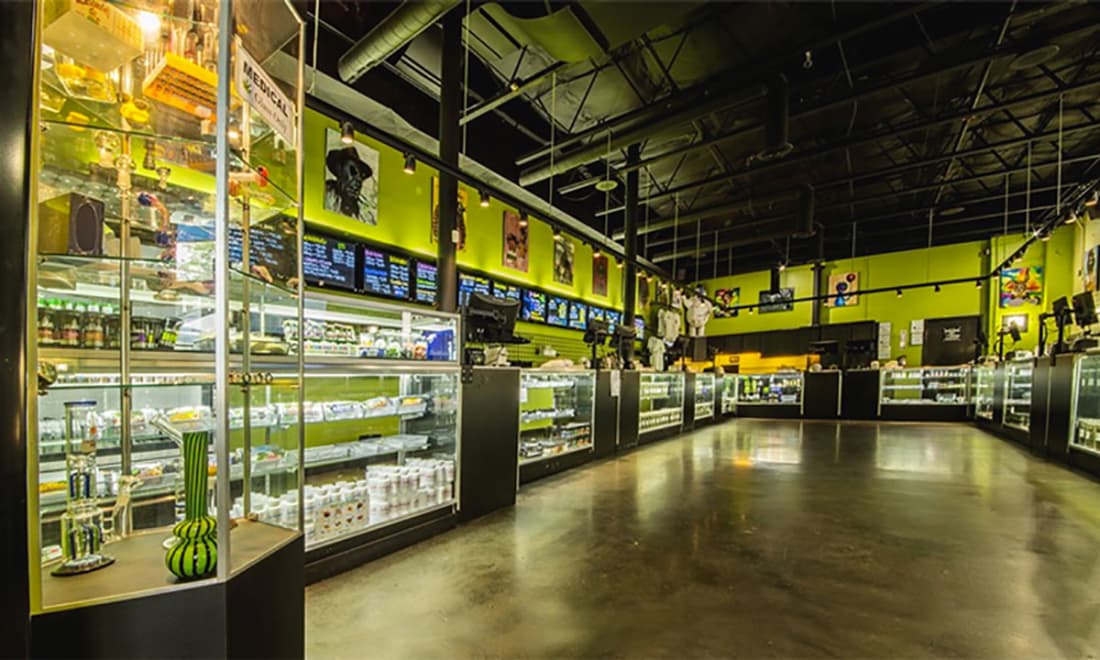 The Infinite Wellness Center is a shop that goes above and beyond expectations. With a large variety of bud, you'll have more than enough variety. If you're into concentrates, the Infinite Wellness Center is for you, as they have a lot to choose from. The variety trend doesn't end there, however, as this store carries almost one hundred unique edibles to choose from! Their inventory is huge, however, their most defining quality is their amazing customer relations. The service is amazing, but I used the word "relations" because the interaction doesn't end when you leave the store. Whether it's on Facebook or on one of the various popular marijuana review websites, the Infinite Wellness Center stays in touch with their customers through the internet. They respond with great sincerity to reviews, and always keep their followers up to date. They show that they truly care about their customers, and we think that's really cool.
Connecticut: The Healing Corner 
The Healing Corner is a dispensary dedicated to providing great customer service as well as a plethora of high quality products. A fun, charismatic staff is always available to help customers find what they're looking for in a large selection. A large variety of bud, extracts, and edibles with great deals happening all the time makes this shop a really smart choice for anyone. The atmosphere is very mellow, with a down to earth staff and an ambience that is very relaxing. Regulars swear by it being the best medical marijuana dispensary in the state, and after looking into it for ourselves, we have to agree. Locals love this place, and we're sure you'll love it too!
Delaware: First State Compassion Center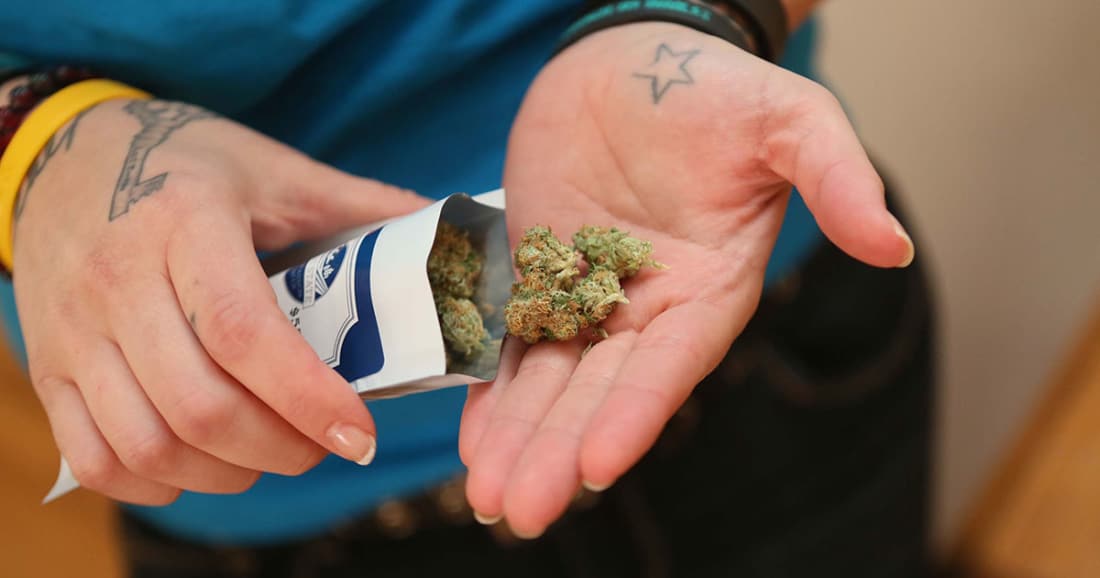 The First State Compassion center isn't the biggest dispensary out there, but an amazing staff that provides top notch service will make for a great customer experience. As the name suggests, this is the first dispensary in Delaware as well as the only dispensary in Delaware. Thankfully, we're not seeing the kind of neglect that you sometimes see when one shop has an exclusive market. They could overcharge or be careless with their customers, but the reality couldn't be more the opposite. They take great care of their customers, and considering their position, we find that to be very admirable. They always have great strains to choose from, but the variety won't match that of previous dispensaries. Despite the lack of variety, the bud they carry is very high quality, as are the extracts. No edibles, sadly, as they are, as of now, illegal under Delaware state law (weird, I know.) They get extra points for the awesome atmosphere, as it is described by a particular customer as having a "Zen" quality to it. This is a cozy little store, and we hope to see it grow in size and success in the future.
Illinois: FloraMedex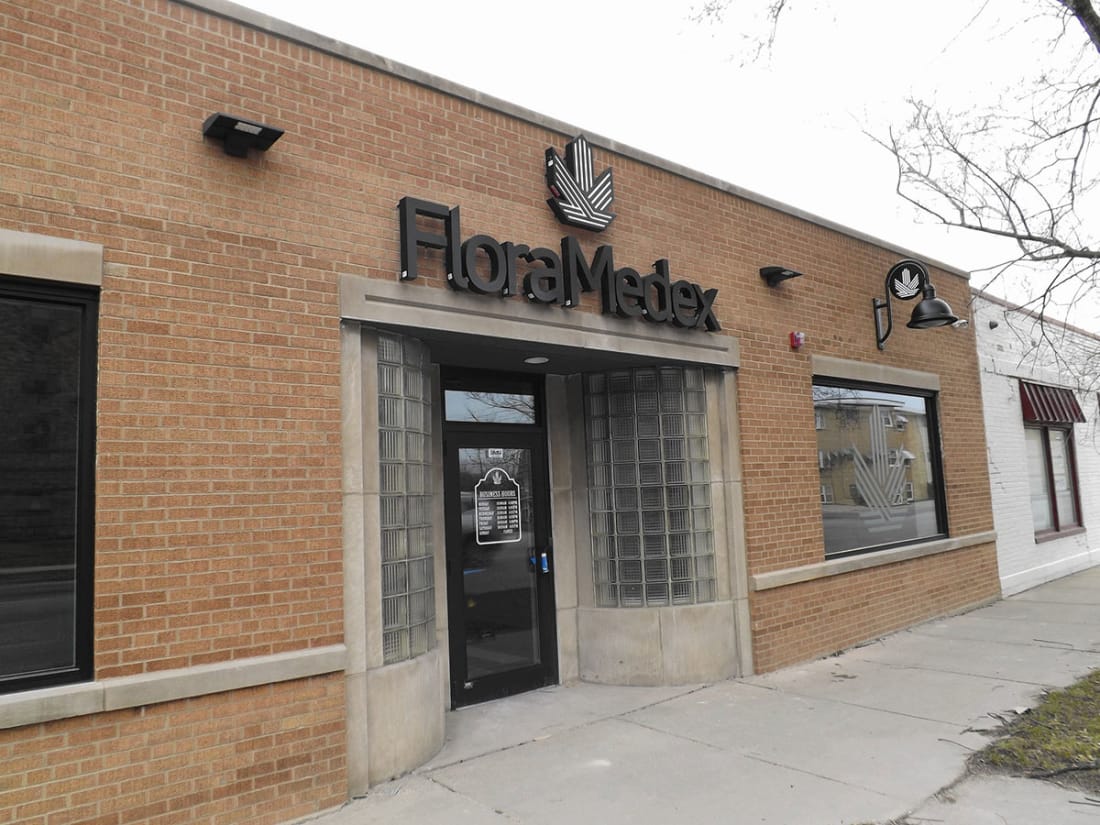 We've seen many dispensaries with customer relationships, but nothing like FloraMedex. Ask a regular about this place, and they will absolutely rave about the quality bud, edibles, customer service and atmosphere. One enthusiastic customer pointed out that there were many dispensaries closer to home, but FloraMedex was the "gold standard" for dispensaries and kept him coming back. He isn't wrong, with over forty strains and a huge variety of edibles and concentrates, this dispensary has everything you could want including an awesome staff that's always friendly and helpful. They're known to give out samples, which is somewhat unusual, and very much appreciated. After all, who doesn't like free weed? We understand why other dispensaries might be hesitant to get in on this business model, but we fully encourage that they take notes. 
Maine: Wellness Connection of Maine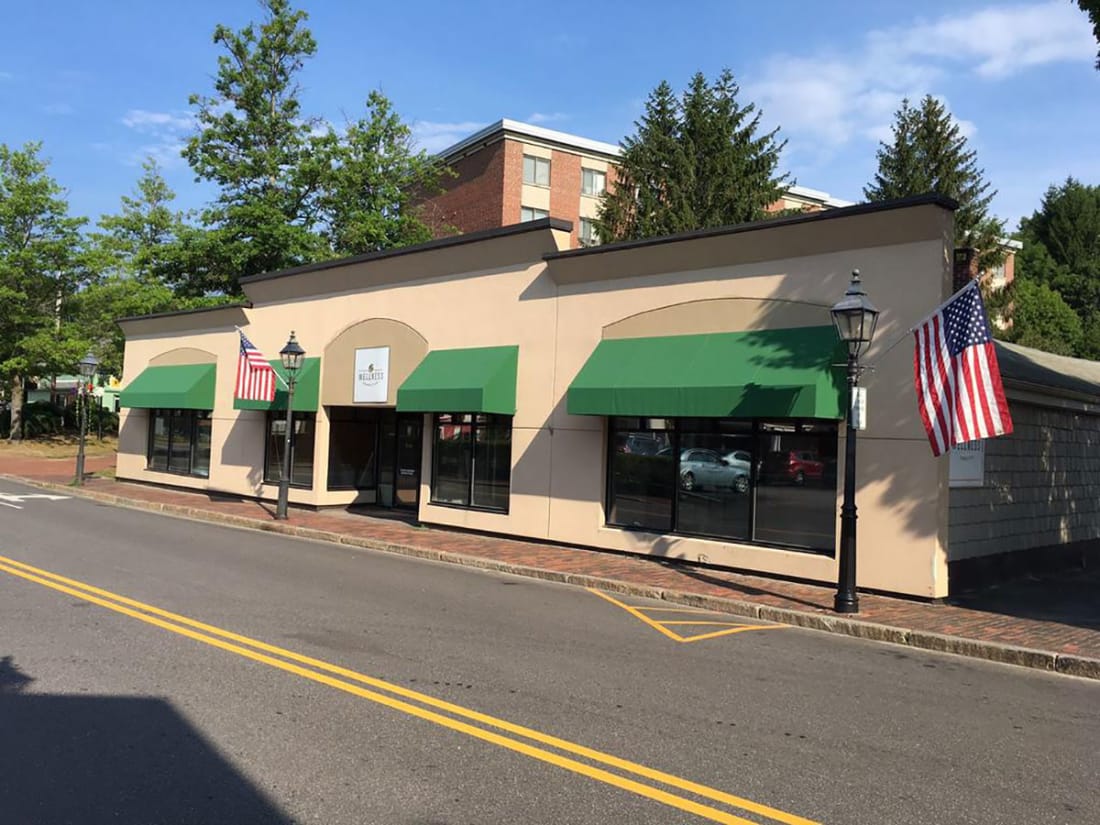 The Wellness Connection of Maine is the definition of cozy. It's a unique dispensary, while the outside looks more like a large house, and the inside resembles a coffee shop more than a dispensary. It features a relaxing green and brown décor, complete with chairs and coffee tables, making for a very relaxing atmosphere. With dozens of strains to choose from as well as a few extracts and more than a few edibles, the variety at Wellness Connection of Maine is great. The staff is extremely friendly and knowledgeable about all their products. Wellness Connection of Maine is another example of fantastic customer service, using the internet to take feedback from customers and respond to them in a manner that's both warm and professional. 
Massachusetts: NETA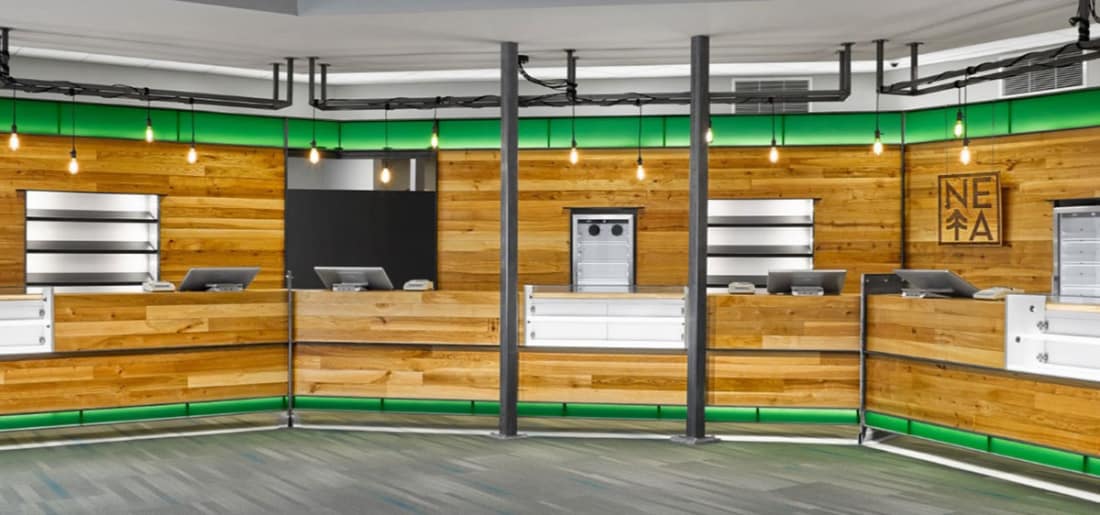 The first thing that jumps out at you when entering NETA is the décor. Light browns, grays, and greens give this dispensary a very sophisticated look, making the shopping experience very upscale. There's a decent variety of bud here, but it isn't like the variety we've seen with previous stores where there are over fifty to choose from. They keep at least eight strains in house at all times, and the strains that they carry alternate over time. The selection is modest, but they carry good strains that seem to be grown well. You'll also find a good selection of edibles, extracts, and topicals. If you're in the market for vaporizers or other accessories, you'll find those at NETA as well. A great atmosphere, knowledgeable staff, and high quality bud, however limited, make NETA a local favorite, and the best option in Massachusetts. 
Michigan: Michigan Organic Solutions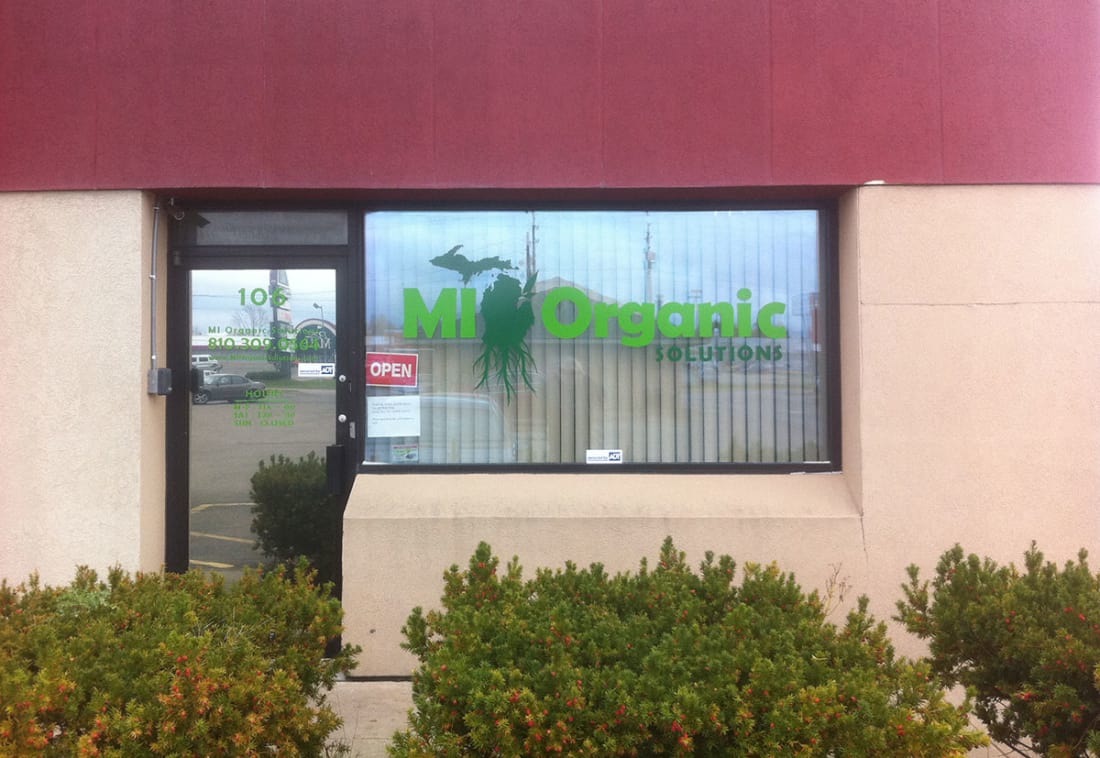 Michigan Organic Solutions is a dispensary that hits all the marks for what makes a great dispensary. They have an above average bud selection, carrying over twenty strains. It isn't the most we've ever seen a dispensary carry by a long shot, but it's still more than enough to satisfy most consumers. If you're wanting to try something new, the staff is very knowledgeable and would be happy to make great suggestions based on the experience you're looking for. This shop is known to regularly have great deals. If you go in to buy a couple of grams you're likely to walk out with a free pre-rolled joint or edible. It isn't the biggest shop in the world, but the awesome service and quality bud keep people coming back. 
Nevada: ShowGrow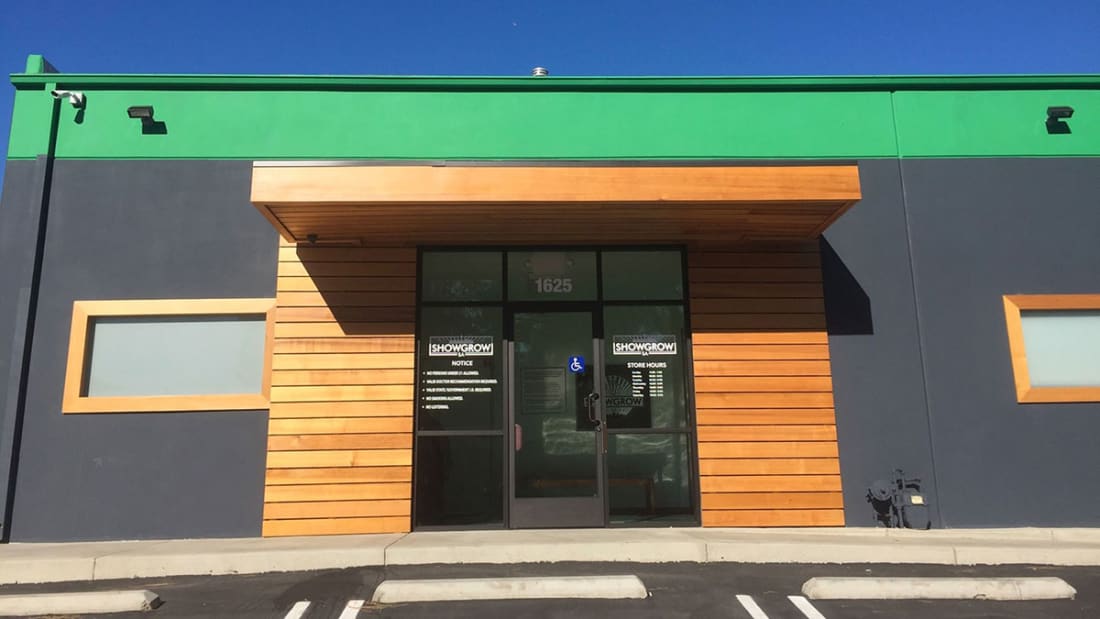 Located in Las Vegas, ShowGrow is Nevada's favorite dispensary, and for good reason! With dozens of strains to choose from, variety is at the forefront of reasons to give this dispensary a visit. With awesome deals and loyalty programs, shopping here regularly will pay off. Every time you make a purchase you get reward points that you can redeem for free items! A free gram is attainable when first signing up, and when referring friends! They have, beyond a shadow of a doubt, nailed the business aspect of selling medical marijuana. A friendly and knowledgeable staff completes the experience, making a trip to ShowGrow an absolute delight. 
New Hampshire: Sanctuary ATC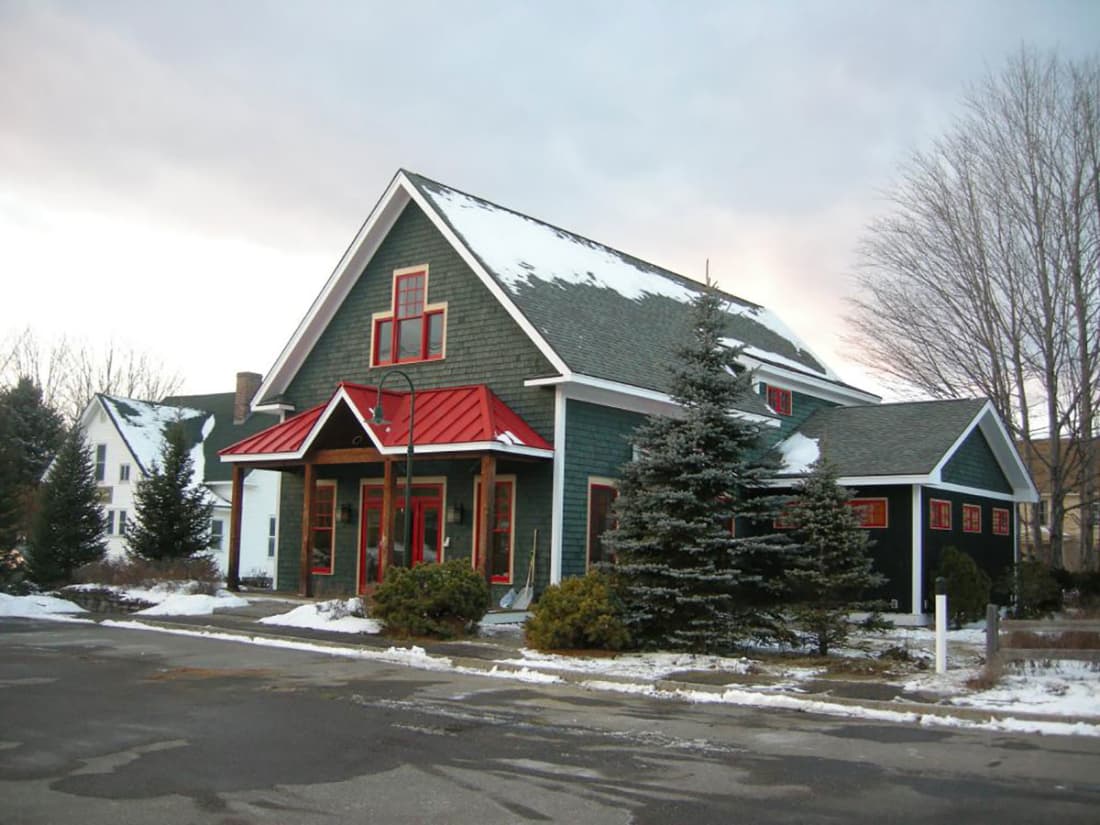 Another example of a smaller shop absolutely winning over their customers with amazing service, Sanctuary ATC may not have dozens upon dozens of strains to choose from, but they do have a nice variety of high quality strains that are very well grown and some seriously admirable customer loyalty. This shop is known to have discounts and deals regularly as well as a staff that seem to love what they're doing and provide great service to all of their customers. Here you'll find a variety of extracts, edibles, and bud. The variety isn't massive, but you'll find something you like.
New Jersey: Breakwater Treatment and Wellness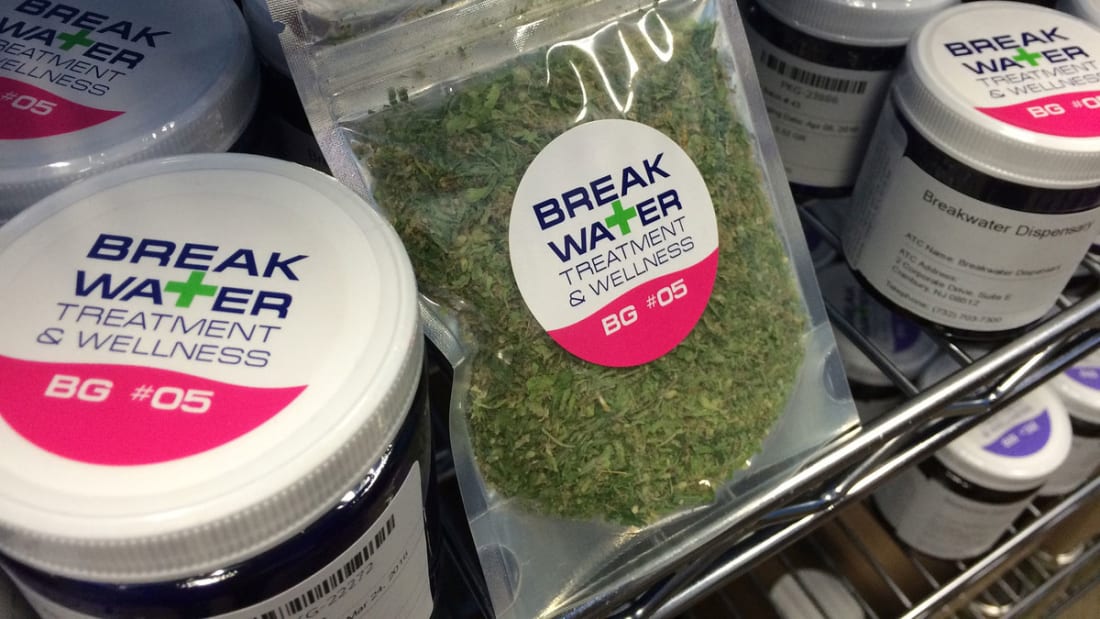 Breakwater Treatment and Wellness is an awesome dispensary located in New Jersey, and they're one hundred percent positive that you'll love their bud. They should know, after all, they grow it themselves. In terms of climate control, their marijuana green houses are some of the most innovative and effective in the U.S. They use science to keep the conditions ideal in order to bring the very best marijuana to their customers, and at shockingly low prices. Great locally grown medical grade marijuana, and amazing prices: could we ask for more? Between their fantastic product, prices, and customer service, it's no wonder that Breakwater Treatment and Wellness is acknowledged by the locals to be the best dispensary in town.
New Mexico: CG Corrigan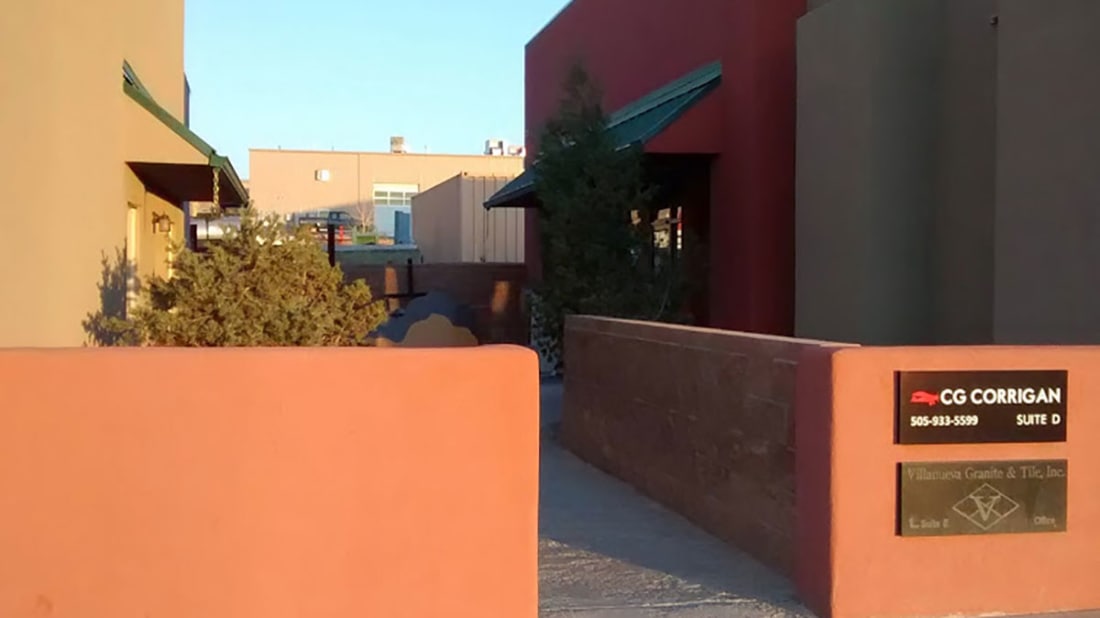 CG Corrigan is a favorite among the marijuana enthusiasts of New Mexico. For starters, the variety is great. They have dozens of strains to choose from, and every strain (even the cheaper ones) are fantastic. As far as we can tell, they growth conditions were perfect. The product they sell is simply top notch. If great bud wasn't enough, they also have a large variety of extracts and a few edibles to choose from! The prices aren't the lowest we've seen, but it's easily less expensive you're your average dispensary. Awesome customer service seals this dispensary as New Mexico's best medical marijuana dispensary. 
Oregon: Hi Cascade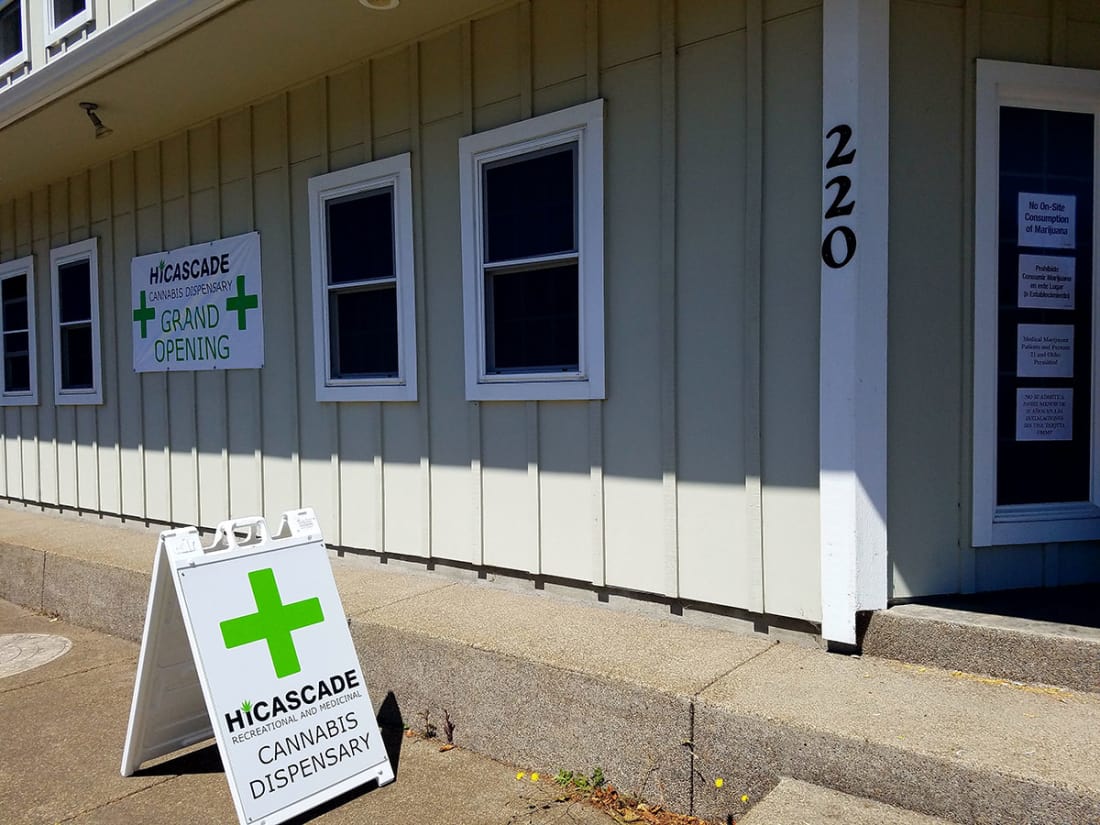 Hi Cascade, located in the beautifully bizarre city of Portland, has some of the strongest customer loyalty we've ever seen. Go to any review site, and this place is plastered with comments from customers explaining that they simply will not buy their marijuana from another dispensary as long as this one is around. The buying process is very quick, the service is amazing, and the general mood of the store is very relaxed. Warm and friendly customer service is probably the biggest contributing factor to the store's local success, but the huge product variety definitely doesn't hurt. The variety is great across the board here, which is somewhat rare. Most dispensaries are known for having more of one product. For instance, a store may be known for having forty strains of marijuana but only a few edibles and extracts. Hi Cascade is different in the fact that they have dozens of bud strains, extracts, edibles, and the often forgotten topicals. This dispensary is highly recommended, and we can confidently say it's the best in Oregon.
Rhode Island: Greenleaf Compassionate Care Center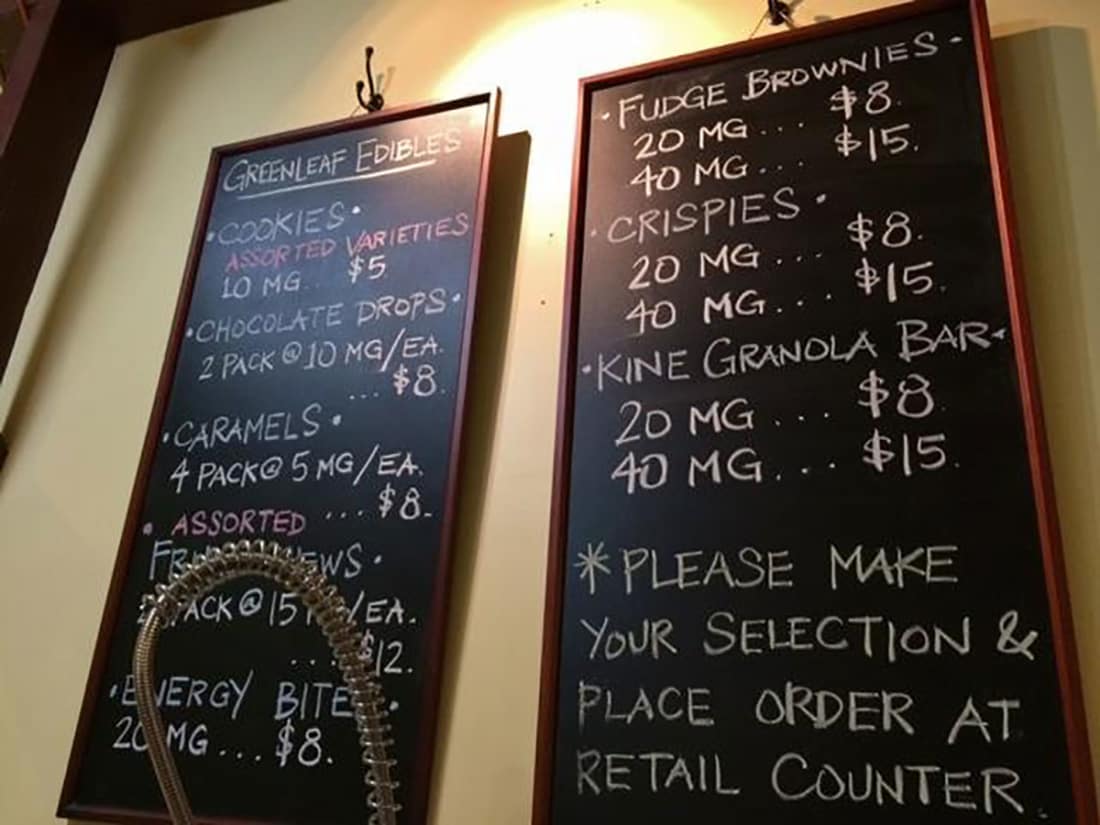 Rhode Island has several great dispensaries, all offer their bud at very similar prices, which are decent. They're not great, but they're above average. They're all pretty similar, but GreenLeaf Compassionate Care Center stands out for a few reasons. First of all, they're the only dispensary in the area where customers report consistently good bud. Greenleaf offers very high quality bud, whereas the other locations tended to have a lot of complaints. The second stand out is customer service, a recurring theme that's been proven to have a lot of influence on a dispensary's business. Their customer service is consistently fantastic, and you get the impression that the employees love their job and genuinely want to help you find what you need. The third standout feature is the variety. It isn't huge, but it's by far the best around. They carry a little over a dozen strains, which isn't the most we've seen by a long shot, but it's plenty. They have just as many extracts, but oddly enough they have more edibles than strains and extracts combined. Add a handful of topicals to the selection, and you have a pretty decent product list!
Vermont: Champlain Valley Dispensary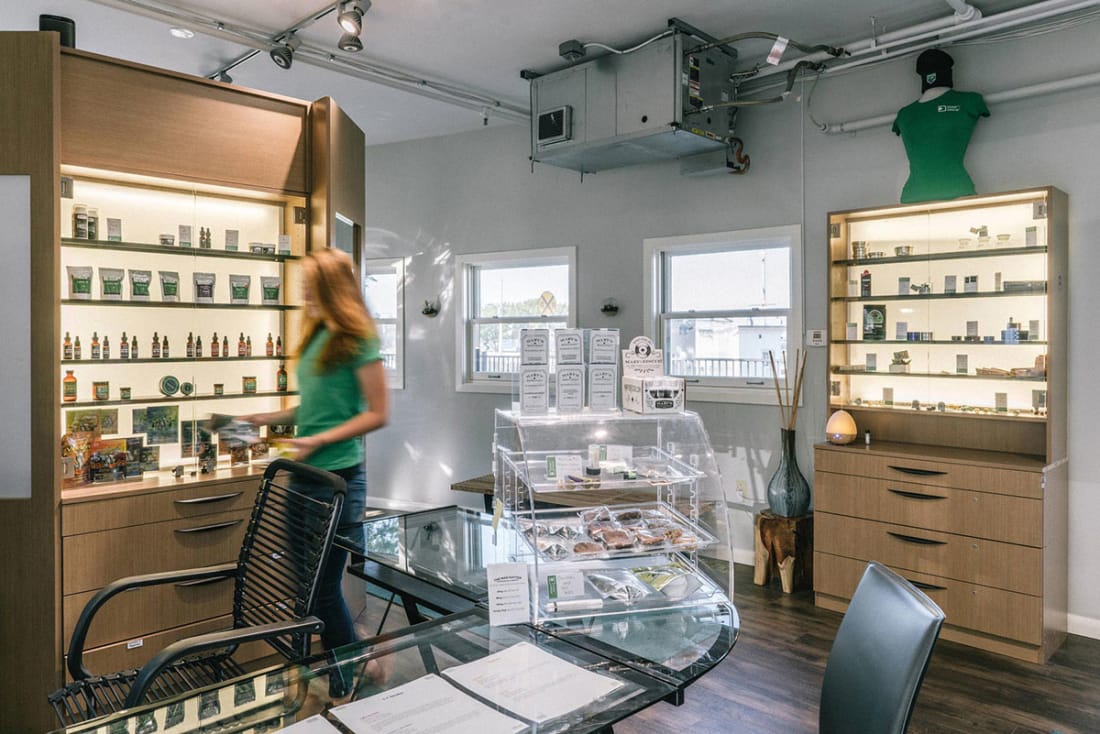 Vermont was a bit of a strange case when it came to selecting the best dispensary. The original and most obvious choice was Grassroots, but soon they're changing their business plan to a deliver only system. We don't know why they're doing this, and it really doesn't seem like the best business idea. Regardless of the reasoning behind it, we felt that it would make this particular selection irrelevant in the very near future. There are a couple of other dispensaries in the area, but to be frank, they're just awful. The service is bad, and the bud is bad. Those are just automatic disqualifications. We then found a dispensary called Champlain Valley Dispensary, and despite it being a fairly new store, we think it takes the cake for best overall dispensary in Vermont. There isn't a ton of information on it yet, as it's only just beginning to make a name for itself, but according to customers, the selection is vast. There are no online menus to look at, so we can't exactly go into the specifics of what those products are. Customer service is also receiving high praise from those that frequent this store. We hope to see them grow and thrive in the future. It's always a pleasure to see the little guy come in strong and steal the show, and as of now, we can safely say that they're the best medical marijuana dispensary in Vermont. 
Washington: Herban Legends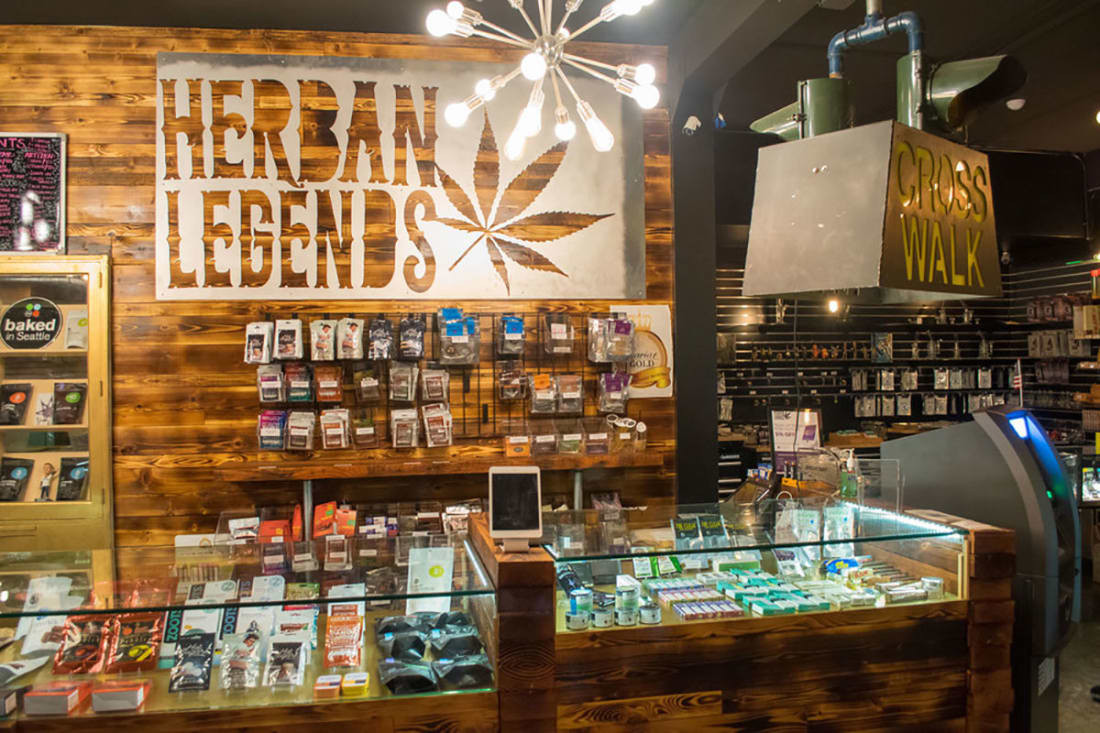 Herban Legends is another example of a dispensary that's absolutely killing the game from every angle. Let's start with their products. They're all very high quality, as that's the first thing we look at when creating lists. If the bud isn't good, the entire point behind going to the dispensary is compromised. The product selection is massive. It may vary day to day, but we're counting 43 strains of bud, 52 edibles, 61 extracts, and 7 topicals. That's an insanely vast range of products to choose from! They've certainly earned their name with this kind of selection. The service is friendly and welcoming, and customers have made it clear that they appreciate that. The cherry on top of Herban Legends is the fact that they work to maintain great customer relations by staying in touch with their buyers on both social media and review sites. Whether it's resolving a situation or leaving thoughts of appreciation under good reviews, they make it clear that they care about what their customers think. Herban Legends is aptly named, and is a business model for success.