Best Marijuana Vape Pens
The best vape pens provide a clean smoke that gets you high without all the coughing or mess.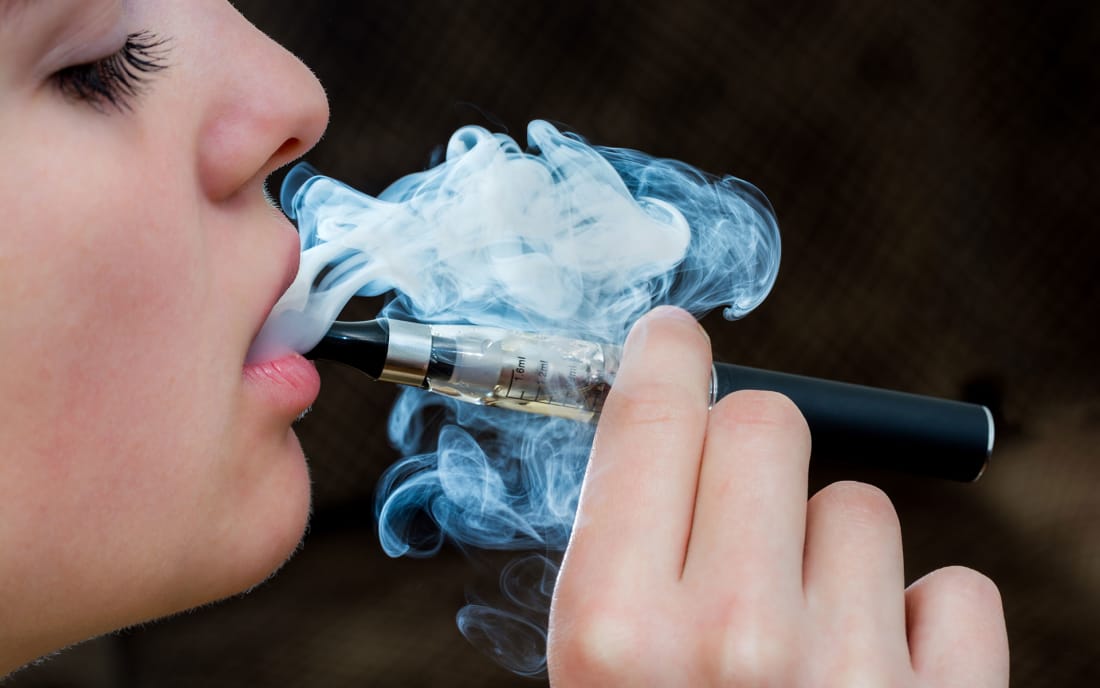 If you want to smoke weed the safe way, vape pens are a good idea. These newly invented smoking devices reduce the amount of tar, increase the amount of flavor, and limit the amount of lung irritation you'll experience. The overall effect is a clean smoke that gets you high without all the coughing or mess. 
Of course, the quality of the vape pen that you buy will make a major impact on how well your smoking experience will be. If you want to smoke in style these selections will definitely take the cake. 
The Firefly 2 Portable Vaporizer
Firefly has been long known in the pot vape game for quality gear, and if you love to toke on the go, there's nothing better than the smooth pull of the Firefly 2. This sleek, futuristic design vaporizes dry herbs and concentrates, and is capable of heating within a matter of seconds. 
Easy enough for beginners to use but awesome enough to impress veterans, the Firefly 2 is a great choice for any serious pothead. This luxury vaporizer is so good, it was even cited by Newsweek as "the iPhone of vaporizers." Need we say any more?
The Pax 3
At first glance, the Pax 3 looks more like a lighter than a vaporizer - but make no mistake about it, it's a vape, through and through. This futuristic kit is capable of doing loose leaf and concentrate vaporization and comes fully outfitted with all the tools you need to get your smoke on. 
Stylish enough to make a statement, yet easy enough for a newbie to maintain, the Pax 3 is built to last a minimum of 10 years. Oh, and it also comes with its own app that allows you to customize your smoking experience, too. 
The IQ Vaporizer by DaVinci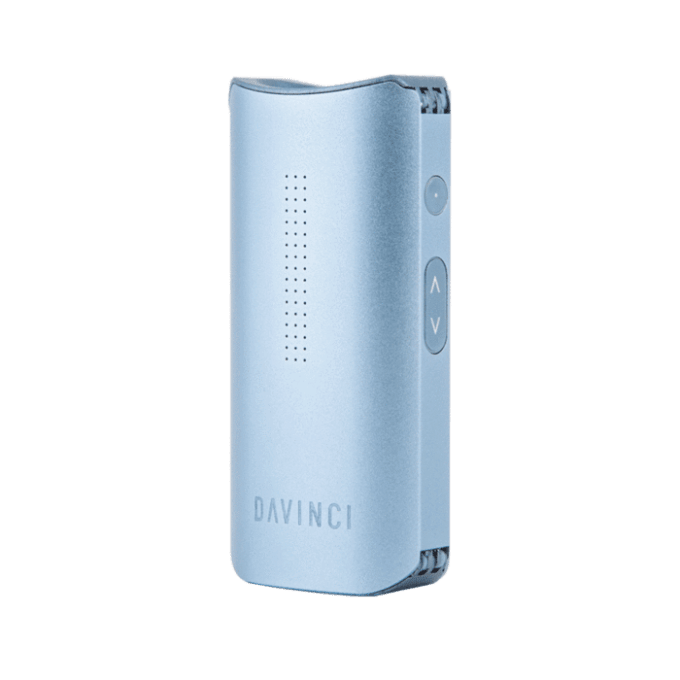 If you're a fan of high tech gear, then the DaVinci IQ is going to be your favorite invention ever. This superbly crafted vape allows you to choose your own vape temperature, and allows multiple vaping modes for your personal enjoyment.
All the extra modes and temperature controls are also visible via an easily downloadable app, making the IQ one of the smartest vaporizers on the market. Better still, they're made of the finest materials on the market - so quality is always a given. 
Crafty
This uniquely designed vaporizer almost looks like a beeper, but it's actually a high powered, highly portable vaporizer capable of handling both herbs and liquids with the press of a button. 
Along with having its own app to control settings, the Crafty also boasts a highly effective cooling piece that gives you satisfying vapor inhalation and a powerful punch of flavor every time. 
Aurora by Dr Dabber
Looking for a high tech vaporizer that will be overlooked at first glance? The carefully designed Aurora is a perfect choice for you! Most people would assume that this device is a mechanical pen or a marker when they first see it, but smokers would know that it's actually a sneakily designed vape pen. 
Best of all? It fits into your pocket and gives an incredible smoke every time. 
The Summit+ Vape by Vapium
This slick device is built to be rugged and to deliver an amazing toke with every single pull. The materials that went into making this pen are both medical grade and space grade. 
So, if you're worried about your vape not being able to handle rough terrain, rest assured that the Summit+ can handle whatever you can throw at it. (Just, don't actually throw it around.) 
It can be used in temperatures as low as 0 degrees Fahrenheit and as high as 176 degrees Fahrenheit. Best of all, it comes with an optional app as well as a stirring tool to help you get the best pull possible into your vape.  
The Elite Vaporizer by G Pen
G Pen has long been a major staple in the marijuana vape pen community, with the Elite Vaporizer being one of their top hits. This gorgeous little handheld pen has a ceramic heating chamber, multiple temperature settings, and battery-saving smart chip technology to thank for its awesome rep. 
Durable yet capable of delivering a punch of flavor with every hit, the Elite Vaporizer is a great way to get your toke going without breaking the bank. 
The Haze Dual V3 by Haze
Haze has created the world's first dual chamber vaporizer that allows you to experience a slew of different smoking materials without having to switch pens. Users can enjoy dry herbs, wax, liquid, and even concentrates with this one vaporizer - and that makes it the most versatile vape we've ever seen. 
It's easy to use, durable, and incredibly stylish. Beginners also can get additional tutorials by just watching some of the accompanying videos for it. It may be a different design than what you're used to, but its versatility and quality vaporization make it a design you'll love. 
The Vicod 5G by Atmos RX
The Vicod 5G is billed as one of the most discreet and compact vaporizers currently on the market, and we're inclined to agree. This petite vaporizer does, however, pack a powerful punch - and its intuitive enough for beginners to use without making a fool of themselves. 
While the first Vicod 5G only allowed for dry herbs, the Second Generation decided to expand its horizons by adding wax cups. So, if you love both herb and wax, this is a vape pen that is well worth the money. 
The Jump By Atmos RX
If you love the delightfully satisfying pull of the Vicod 5G, but don't want to splurge on a vaporizer that is so upscale, the Jump vape pen may be a better option. This simple pen is sleek enough to make a statement, but not over-the-top in terms of design. 
Jump is incredibly compact, easy to use, and also allows you to have a great drag with every inhale. Best of all, it's portability makes it easy to bring everywhere. 
G Pro Vaporizer by G Pen
G Pen makes a triumphant return! If you're looking for Grenco Science technology in a smaller package, this vape is for you. This pen can fit into your pocket or purse, but can still offer an incredibly satisfying smoke - even if you're dealing with skunk weed. 
Those who love low maintenance pens will also love the F17's easy-to-clean design. Just clean it, and you're ready to reuse. 
The Tyga X Shine Pillar Kit by Atmos RX
As one of the very first collaboration kits to actually come out on the vape market, the Tyga X Shine Pillar Kit is meant to deliver the best possible smoke with the best possible style. 
This particular wax-friendly vape pen was designed by rapped Tyga, and is designed to be easy to clean, easier to use, and incredibly stylish. You might even say it's looks like it's ready for a cameo in a rap video...
The Wispr Black Vaporizer by Iolite
Though it resembles a retro walkie talkie, the Wispr 2 is as modern as it gets. Its massive chamber is designed for fewer reloads, and it's ready to vape at a top temperature of 410 degrees within a mere 30 seconds. 
For old school smokers, this can't be beat. It has a clear gauge that tells you when you need to add more fuel, as well as "deep draw" technology to give you more smoke than ever before. It's classy, it's retro, and it's futuristic - we love it!
The Atom by Vaporfi
If you love a compact and cyberpunky vape pen capable of burning herbs in a pinch, the Atom by Vaporfi is an excellent choice. It's impeccably stylish, and also gives you a surprising amount of control over how you smoke. 
This vape has three different settings that are dictated by LED light colors. A blue light setting means that you're vaping at 360 degrees, while a yellow light burns at 410 degrees, and red light vaping means you're topping the thermometers at a whopping 465 degrees!