Potent is powered by Vocal creators. You support
Alfred Taerz
by reading, sharing and tipping stories...
more
Potent is powered by Vocal.
Vocal is a platform that provides storytelling tools and engaged communities for writers, musicians, filmmakers, podcasters, and other creators to get discovered and fund their creativity.
How does Vocal work?
Creators share their stories on Vocal's communities. In return, creators earn money when they are tipped and when their stories are read.
How do I join Vocal?
Vocal welcomes creators of all shapes and sizes. Join for free and start creating.
To learn more about Vocal, visit our resources.
Show less
Best Marijuana Grow Books You Can Buy on Amazon
Learn successful cannabis cultivation tactics from the cornerstone of horticulture itself: by diving into the most educating marijuana grow books you can buy on Amazon.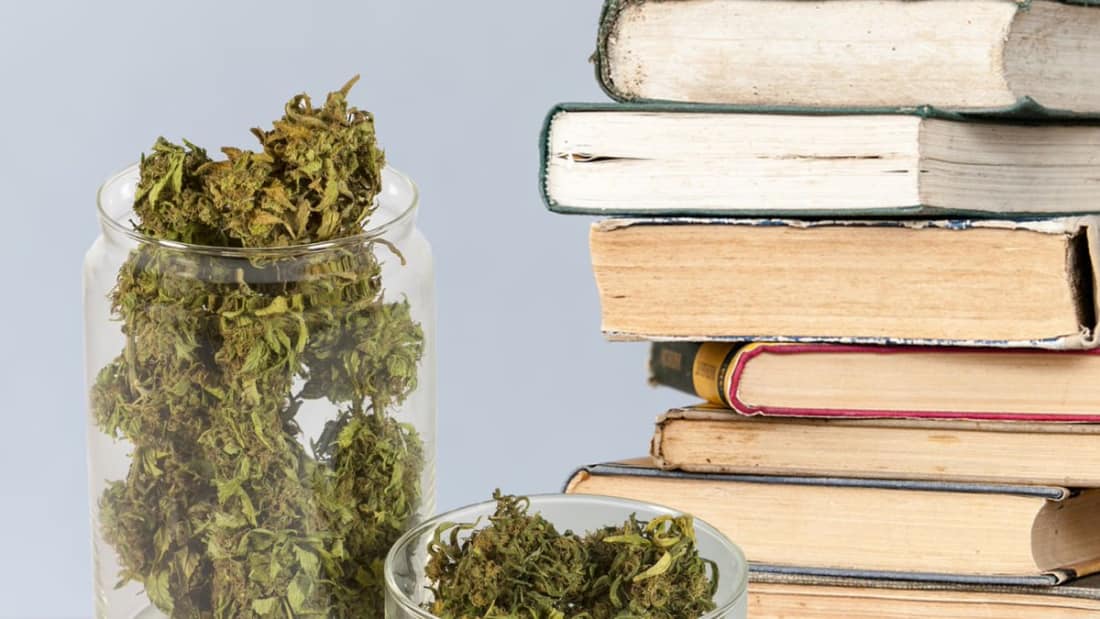 First-time growing is no simple procedure. There's actually a wide variety of concepts you must learn before you can even begin to plant your cannabis garden with accuracy. Don't forget, there's also a couple of different methods to plant them in the first place, like indoor and outdoor growing. Everyone has their own tips and tricks, but I find it's better to learn on your own through the varied teachings of some of cannabis culture's most renowned names in growing. Learning how to grow weed is one of the things that separate weed noobs from weed veterans.
Whether you're new to the entire enterprise, or simply gaining some insight from a different perspective, the following are only some marijuana grow books you can buy on Amazon. They range from pure step by step processes, to much more advanced and in-depth procedures for efficient growing on top of green results. 
The Cannabis Grow Bible by Greg Green
With a name like Greg Green, you know you're getting some valuable takeaways in marijuana cultivation. He's up there with the greats, like Jorge Cerventes and Ed Rosenthal, showcased innumerably by his The Cannabis Grow Bible. 
In this third edition, there's over 200 extra pages of reading material that dives deep into the world of cannabis growing. You're getting insights into both gardening procedures, bud maintenance, and even detailed concepts on marijuana you might not read anywhere else. That's what makes it one of the must read marijuana grow books you can buy on Amazon. 
Marijuana Horticulture by Jorge Cervantes
Well-known growers know that a wide boundary separates the worlds of indoor and outdoor growing methods. Few and far between have ever cut close in the observance of more unified concepts in horticulture, but that's what makes them so unique. Some marijuana aficionados only buy indoor grown buds, showing just how necessary this distinction really is for the culture of marijuana. 
One of the best marijuana grow books you can buy on Amazon is Jorge Cervantes's Marijuana Horticulture. While it may say that it discusses indoor growing methods, Jorge has a knack for delivering true backgrounds of both perspectives and can help you see the differences in both ways of growing. 
Growing Cannabis Indoors by Chris Jones
Extensive indoor growing guides are hard to come by, but Chris Jones certainly delivers with this one. He undresses the many ways you can care for your plants, rather than simply cultivate. He almost would consider marijuana farming a sort of relationship with the earth, and this eccentric worldview is what makes his Growing Cannabis Indoors one of the best marijuana grow books you can buy on Amazon. 
The book is packed with various pictures and formulas as to how best you can make your marijuana plants deliver powerful buds without overdoing it. Indoor growing requires a little bit more patience than outdoor, which is what Chris Jones stresses the most. 
True Living Organics by The Rev
If you're looking for the most simple, down-to-earth ways to grow marijuana without utterly botching the cultivation process out of sheer panic, try The Rev's True Living Organics. Instead of digging deep into the words behind the operation, The Rev takes us more of a grow room of sorts within each page. It's essentially a picture book for growers, which is best utilized for newcomers into the field.  
I, myself, used The Rev's book when I first started my personal garden. Granted, as he even says in the book, your first one will never be as good as the next. This is a powerful notion one must emulate and draws out the very reasoning for his addition among the best marijuana grow books you can buy on Amazon. 
Marijuana Cultivation Reconsidered by Read Spear
This insightful volume takes a turn and delivers a very different view on how we cultivate marijuana, not just by steps but in theory, as well. That's what makes Read Spear's book so interesting, as it may be one of the best marijuana grow books you can buy on Amazon. It's far more than just your average book though.
Spear enlightens us with a whole berth of analysis on the ways we farm marijuana, undergoing physiological plant-based ideals, and also unearthing more in the field realities, like setting up a grow room, gaining large yields, when you should harvest cannabis, and seeing the differences between hybrid and hydro growing. 
The Cannabis Encyclopedia by Jorge Cervantes
Marijuana horticulture would not be what it is today without a deeply ingrained history that backs the best concepts in growing and cultivation. What better way to start off your marijuana farming experience than with The Cannabis Encyclopedia?
Beyond just looking at the simplicity of farming techniques, Jorge Cervantes' book delivers one of the most definitive guides on understanding marijuana at its core, which will help you in the process of growing your knowledge in both farming and the business behind it. That's why it's one of the best marijuana grow books you can buy on Amazon. 
Growing Marijuana by Tommy McCarthy
This personalized step by step guide is one of the highest quality marijuana grow books you can buy on Amazon for its simplicity of procedures. It's not like reading a textbook, which pretty much separates it from the pack already, and Tommy McCarthy's got some valuable concepts everyone should look into. 
I think the most important takeaway from Growing Marijuana is Tommy's attention to the planting process. This, he observes, is the most fundamental step and should be made with care and concern. If executed incorrectly, your inevitable end product will not turn out how you want it to be. This is a good mentality to have when learning how to grow weed. 
Marijuana Grower's Handbook by Ed Rosenthal
Though it may have been released way back in 2008, The Marijuana Grower's Handbook takes various insights and puts them together to deliver an extensive examination into the very art of marijuana cultivation. It's actually a relatively interesting read that gives Rosenthal's already groundbreaking identity even more fame. 
With 510 pages, this hefty cannabis encyclopedia will give you everything from indoor and outdoor farming essentials, to leading concepts in efficient growth practices. Be prepared though, as this is for more advanced growers who know a thing or two about what they're doing, since it discusses in great detail each step of many different processes. 
How to Grow Marijuana Outdoors by Tom Whistler
As far as outdoor grow guides go, Tom Whistler's How to Grow Marijuana Outdoors definitely takes the cake. There's so much to learn from one of the most detailed marijuana grow books you can buy on Amazon, from basic marijuana plant needs, to how one obtains seeds. 
Outdoor marijuana cultivation is made easy and simply by Whistler's in-depth guide. He'll show you a variety of different methods in harvesting, curing, and starting your outdoor weed farm. If you're looking to learn how to grow weed in your closet without getting caught though, this isn't the book for you.
Beyond Buds by Ed Rosenthal and Greg Zeman
As I said before, Ed Rosenthal is a genius when it comes to understanding marijuana to its most microscopic level. While this book may not discuss the actual cultivation of marijuana to an extreme, there are a vast plentitude of concepts to learn from and to undergo if you want to reach peak bud exposure. 
Take it from one of the best in the business. Ed Rosenthal knows not just how to make the best cannabis strain, he can also show you the ins and outs of grow room technology. Beyond Buds is one of the very best marijuana grow books you can buy on Amazon, because it dismantles the narcotic into a wide array of angles and lets you see the interior of what you are actually growing.