Best Gifts for Your Stoner Friends 
A guide to giving the best gifts for your stoner friends.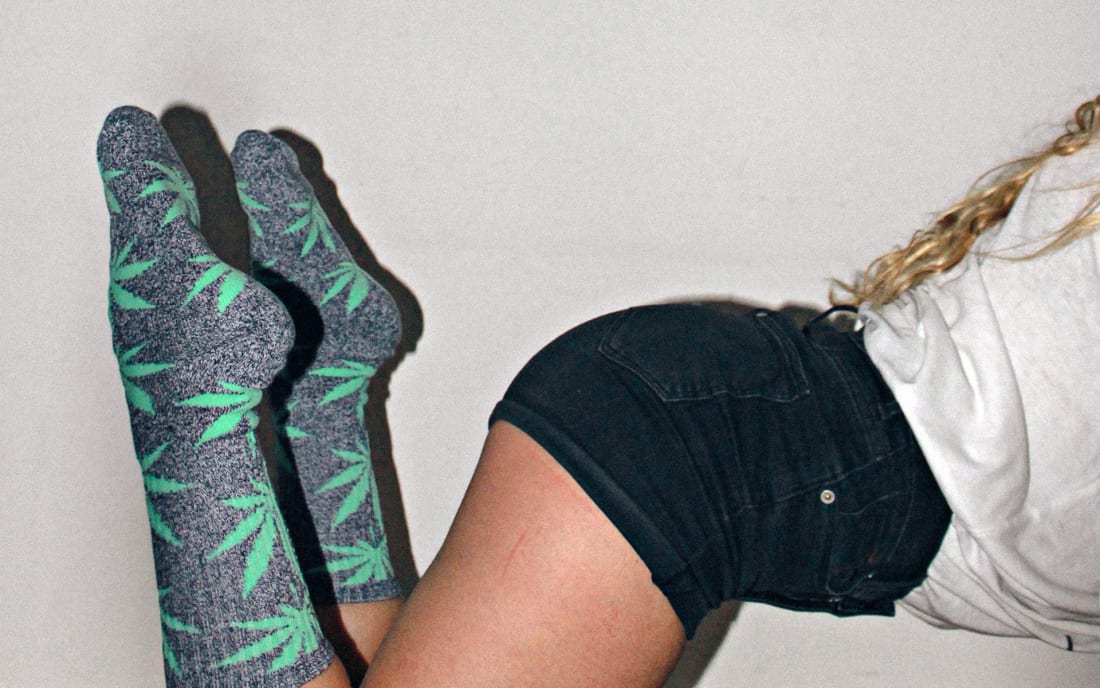 Choosing the right gifts for friends can be difficult, and choosing the best gifts for your stoner friends can seem even more intimidating. Whether you're looking for a way to celebrate a birthday, the holidays, or 4/20, this guide will help you score. No two stoners are the same, but these gifts will be sure to please the gamut, from the practical stoner to the dreamer. All of the following gift ideas are under $60, so you can stay on budget or go wild and buy a few! They are also all available online, although some can be found in your local stores. We'll start the list off with stoner gear and end with a new spin on a stoner standby, so read on to discover the best gifts for your stoner friends.
Water Pipe Beads
These magic beads expand when rehydrated to help with smoother bong rips, and keeping a cleaner bong. They come as dry beads and start growing when soaked in water, then are deposited into the water chamber in the bong. The gunk stays on the magic beads, not your glass, and you can switch them out when they get dirty. The beads come in different colors, so you can mix and match, or coordinate with your friend's piece. The cooler, cleaner hits will be a big hit with your buds and the jiggly aqua beads are an interesting conversation starter.
4 Piece Grinder with Pollen Catcher
Grinders are an awesome tool for the average stoner, and this four-piece grinder goes far above and beyond average. The four sections of the grinder create three chambers inside. The first chamber is where the serious grinding happens, then the ground-up nugs drop into the storage chamber below. So far, we've described the average grinder, but beneath that is the pollen catcher, for kief collection, tiny scraper included! It also comes in different colors. This is one gift that will keep on giving. If they don't already have an extraordinary grinder, this is definitely one of the best gifts for your stoner friends.
Flavored Rolling Papers
For the friend who prefers joints, this gift will be a jackpot. A variety of flavored rolling papers can bring the tasty to your stoner friend's smoke sessions. You could also get this gift in blunt wraps. Sometimes the crazy flavors can be too much of a risk to try when shopping for yourself, but as a gift your friend can smoke the rainbow, with flavors ranging from Mello Mango or Very Cherry to Chocolate Chip Cookie Dough or Marshmallow! Variety is the spice of life, and this gift will surely tingle the senses.
Glass Stash Jar 
Every stoner needs a stash jar, and most like to have a few around. These airtight glass containers will keep your green nice and fresh, and come in small, medium or large. The stash jars also come in a plethora of decal designs burned into the glass, so you don't need to worry that the thoughtfully chosen design will come off. If you have a friend that would like a more discreet stash jar, they also have some that are made of UV glass and are great for keeping herbs fresh for long periods of time. Finding the right stash jar for your friend will be an adventure, and your stoner friend will thank you every time they load a lush bowl.
Joint Holder
This is one gift that your stoner friend might not even realize they need! Rolling joints is a great way to smoke, but when they get too tiny, they can be dangerous, for fingers and lips, and even carpet. Keep your friend's fingers safe, and buy them a fancy joint holder. Many are labeled cigarette holders, but the product information should tell if the holder is intended for hand-rolled or standard sizes. These gadgets can come in glass, wood, or metal and bring old school cool to your friends' smoke sessions. In fact, throw in a pair of aviators and you'll receive an award for the best gifts for your stoner friend.
Candle
For the smoker that wants to skip the dank smell, this Cannabis Killer will do the trick. There are many different scents to choose, or you may want to go with incense, if your friend prefers that. Some candles are specifically formatted to remove smoke odors from the air, so keep that in mind when your browsing options. Whichever fragrance you find will fill the air with good vibes when your friend catches the scent.
Snack Kit
It's no secret that stoners get munchies! Help a friend through this tough time by stocking their pantry with delicious snacks to keep this tummy monster at bay. Amazon offers pre-packed snack samplers with options like salty, sweet, super sour, or sweet and salty. If you're feeling up to grocery shopping, you can grab a basket and hand-pick your friend's favorites. You could even customize it with frozen burritos, if that is your friend's go-to stoned snack (make sure to keep them frozen). Either way, your friend will be satisfied by your ingenious and delicious gift.
Official High Times Pot Smoker's Activity Book
Officially approved by the editors at High Times, this is a great gift for any stoner. The array of games, puzzles, and poetry will have your stoner friend entertained for hours! If you ask nicely, they might just teach you to play toker poker, just one of the many fun activities in the book. If you friend isn't keen on puzzles, fear not. There are many versions of the adult coloring book, as well, and some are even stoner themed. Grab a package of multi-colored markers or pens to make the gift complete, and put a bow on it. This is sure to be one of the bests gifts for your stoner friends.
Funny Stoner Shirt
Funny shirts are the best, and funny stoner shirts are no exception. For something subtle, try a shirt like this one, with a low-key stoner message, "Smokey says keep it green." For some friends, nothing less than a neon green pot leaf will do. Remember your friend's personality and size when picking out a shirt; you don't want to get them something they can't actually wear, or one they may be too shy to wear in public. The options are unlimited for this option, and even if you can't find the perfect shirt, you can design one. There are several websites that will print customer designs, and most local screen printing shops will accept custom orders. Thoughtfulness is the sign of a true friendship, and this gift can show just how much you care. Or how funny you are.
Other Stoner Apparel
Shirts are just the iceberg for the gift of stoner apparel. These marijuana leaf socks come in every color of the rainbow and tons of styles and sizes. Buy them in a pack or just grab one pair to add to another gift, or expand the selection to hats, undies, or even THC inspired jewelry. Again, the options here are unlimited, so just remember who you are buying for and you will find the perfect gift for your friend.
LED Jellyfish Lamp
You might think lava lamp when you think stoner, but times are changing. This color-changing lamp houses two jelly fish that move and swim inside the chamber. The jellyfish are not real, so no issues will arise from how to keep jellyfish alive. According to reviews, even non-stoners are entranced by the peaceful deep-sea display, so stoners are sure to get hours upon hours of enjoyment from this magical gift. The lamp here uses a plug-in adapter, so watch for models that may run on batteries only, which could be more of a burden than a gift to your friend. If you want to get one of the bests gifts for your stoner friends, look no further. This new twist on the stoner classic is a no brainer.
These ideas should jumpstart your creative juices to help you find the gifts your stoner friends really need and want. Just like any gift-giving situation, as long as you remember who the gift is for and give it with love, you won't have any trouble. Take a deep breath (or a big hit) and get going on your holiday list. Start shopping now for the best gifts for your stoner friends.